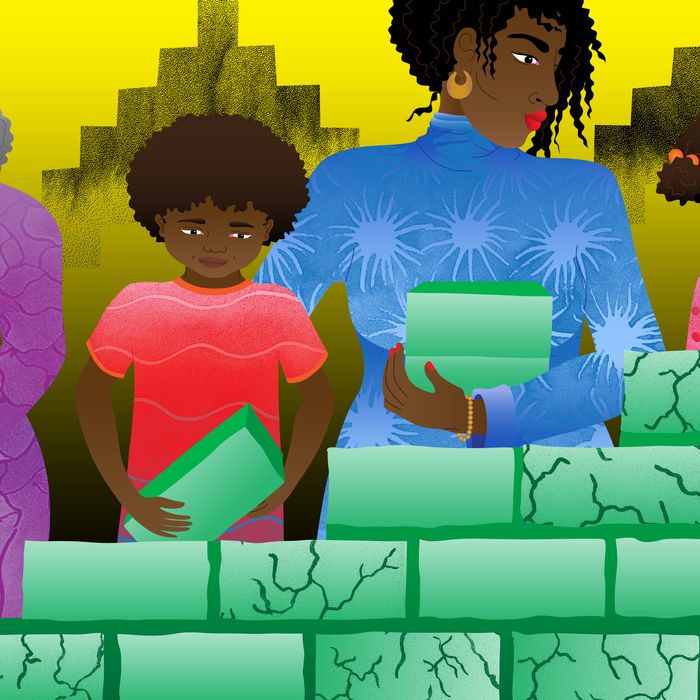 Illustration: Hélène Baum-Owoyele
Last month, during my weekly FaceTime call with my mother, I noticed she was all bundled up in her home.
Since the temperature had dropped in Georgia, where she lives, I didn't think much of it — even though Mom was wearing a thick winter sweater that seemed more appropriate for New York, where she was raised.
On the following week's video call, Mom was sporting a turtleneck. So this time, I asked her about it and she made a startling confession, sheepishly revealing that she didn't want to turn up the heat and have a larger utility bill, so she was basically toughing out being in a chilly house. When I urged her to warm things up, she assured me it was just a brief, temporary decision.
But the next Sunday, when I saw her dressed in a coat during our regular check-in, I knew it was more serious. "Mommy, I will pay your utility bill," I told her. "Turn up the heat to whatever temperature you'd like. But I don't want you sitting there in a cold house."
For me, forking over an extra $100 a month for a heating bill is no big deal. But 100 bucks is a lot of money for someone living mainly on a modest Social Security check. The episode served as a harsh reminder of how precarious my mom's financial situation is, especially at this stage of her life.
At 77, my mom is single, retired, and has no retirement savings at all. Meanwhile, my family and I are doing great financially; thanks to entrepreneurship, investments in stocks and real estate, and some other smart money moves, we've amassed a seven-figure net worth.
We're extremely grateful for the privilege we have and count our blessings daily, especially since we know how rare it is for a Black family like us to be in this position. The median Black household has a net worth of only $24,100, a fraction of the $188,200 in net worth the median white household has, 2019 Federal Reserve data shows.
Continue reading on Vox.com…