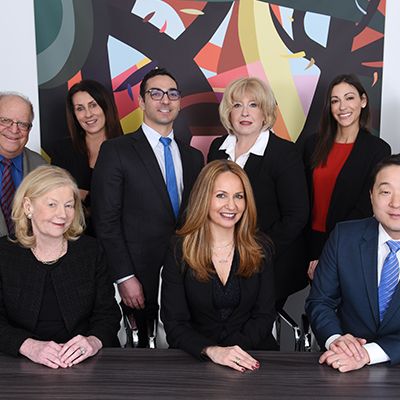 Photo: Courtesy of Burger Green & Min LLP
Specialty: Family Law
Burger Green & Min LLP, with offices in Manhattan and Long Island, carries on a 40-year tradition of providing high-quality family law services to clients in New York, across the U.S., and internationally. A trailblazing lawyer, Barbara Burger's recent passing was mourned by the legal community and her surviving partners.
Nancy Green, who joined the firm in 1995 and became a partner in 2005, is widely respected for her strong advocacy and courtroom skills. Nancy believes that "because no two cases are the same, we connect with our clients on a personal level and customize the process for them." Her experience with complex asset division, spousal and child support, custody and prenuptial agreements along with her real estate practice affords an unparalleled advantage in servicing her clients' needs.
Partner Richard Min is one of the most experienced international family lawyers in the United States, having successfully litigated child abduction (Hague) cases throughout the country including federal appeals. He is a member of the New York State Bar Association Executive Committee and, along with Nancy, is a member of the International Academy of Family Lawyers. Raising children with his Venezuelan wife, Richard understands the needs of his clients with international and/or multicultural families. The firm also features several other prominent attorneys, recognized as Super Lawyers, specializing in matrimonial, criminal defense and immigration law, including new partner Allison Rockmore who, with her extensive experience in family law, heads their new Long Island office.
Burger Green & Min LLP
420 Lexington Ave., Suite 2834
New York, NY 10170
PH: 212.681.6400
600 Old Country Road, Suite 410
Garden City, New York 11530
PH: 516.858.2115
www.bgmlaw-nyc.com | info@bgmlaw-nyc.com