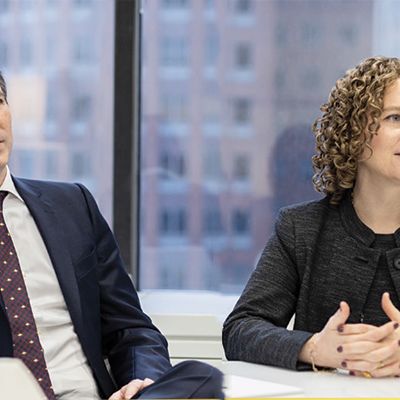 Photo: Courtesy of Donohoe Talbert
We're focused on you. And future you.
Donohoe Talbert is at the peak of its professional prime, with a vibrancy and energy that set it apart from New York's other top matrimonial firms. Donohoe Talbert's attorneys apply a unique strategy to each case and eschew a "one size fits all" approach. We have the specialized knowledge-base to handle high net worth divorces and difficult custody disputes with a deft, nimble approach. Margaret Donohoe and Paul Talbert have over fifty years of combined experience in complex family law matters, and a profound understanding of intricate family dynamics and sophisticated finances. Our attorneys are savvy negotiators who craft innovative out-of-court settlements, and when litigation is necessary, we bring dexterity and prowess to the courtroom. Our objective is to achieve our clients' goals and help them move on to the next chapter of their lives.
120 WEST 45TH STREET, NEW YORK, NY 10036
TEL (212) 689.1600
WWW.DONOHOETALBERT.COM