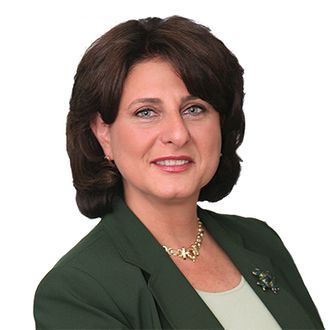 Photo: Courtesy of Meyer Suozzi, English & Klein, P.C.
Specialty: Trust & Estates Law
Patricia Galteri serves as Managing Attorney of Meyer, Suozzi, English & Klein, P.C. and is Chair of the firm's Management Committee and the firm's Wills, Trusts & Estates Department. Mrs. Galteri's practice includes the development of estate and family 􀀃 business plans to ensure the tax efficient transfer of wealth to the next generation while meeting the specific personal goals of her clients. She implements such plans through the use of wills and grantor trusts, irrevocable life insurance trusts, generation skipping trusts, grantor retained annuity trusts and other arrangements designed to transfer property at little or reduced gift tax cost to selected beneficiaries.
MEYER, SUOZZI, ENGLISH & KLEIN, P.C.
990 Stewart Ave, Suite 300
Garden City, NY 11530
P (516) 741-6565
www.msek.com