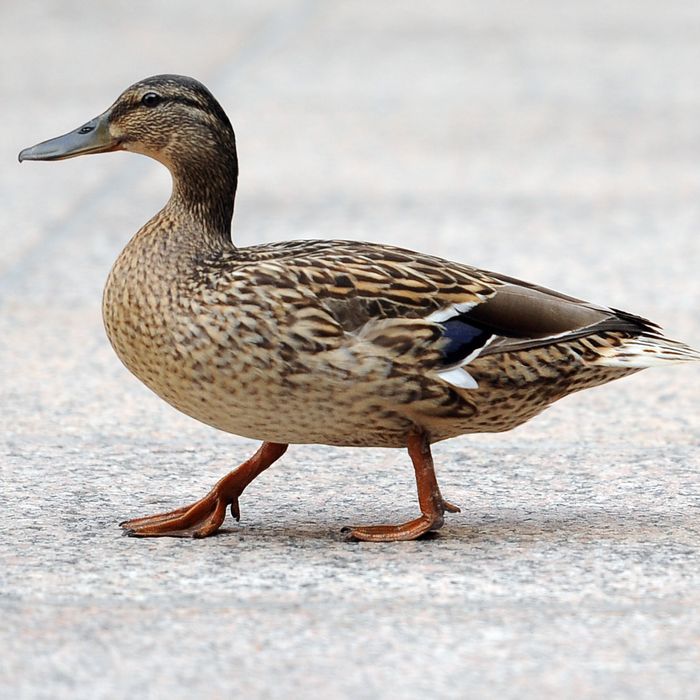 Photo: Ricky Cariotiages/The Washington Post via Getty Im
One year ago, just before the pandemic hit, I fell in love with a duck.
It was weird. I'd never remotely been interested in birds before.
But then Molly the Mallard, as I dubbed her, decided to nest in a flower bed on the sidewalk right outside my office. She looked so vulnerable, laying eggs in the middle of bustling Washington, D.C., that I couldn't help but get emotionally invested. What would happen to her and her future ducklings? The nearest body of water was a few miles away — would they safely manage to find their way to it? How?
Molly triggered empathy in others, too. Every day on my way into the office, when I tried to peek at the eggs beneath her iridescent blue feathers, I'd notice that other people had left well-intentioned but somewhat nonsensical things beside her: half a poppy-seed bagel. A cup of water. A bowl full of falafel leftovers.
Lockdown put a sudden end to our ministrations. Stuck at home, I worried about whether Molly would be okay. I soon took it upon myself to learn all about birds: how some use the sun and stars to navigate, while others sense the Earth's magnetic field; how individual birds, far from being mechanistic bundles of instinct, can make autonomous choices to split off from their migrating flock; how crows solve complex puzzles; and more.
Continue reading on Vox.com…