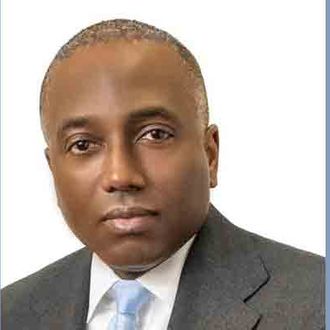 Photo: Courtesy of the firm
Specialty: Criminal Defense Attorney
Derrelle Janey is the founder and managing partner at The Janey Law Firm LLP. Drawing from a decade of experience where he developed a national complex civil litigation practice at a prominent New York boutique law firm, Mr. Janey represents individuals and businesses in high-stakes litigation matters, including white collar defense.
Mr. Janey's litigation experience ranges across a broad spectrum including securities litigation, financial services litigation, healthcare litigation and bankruptcy litigation in federal and state courts across the United States. He has considerable experience litigating securities matters, regulatory defense actions (e.g., actions commenced by the SEC), and complex healthcare matters (particularly those involving medical products distributors). In addition to New York State and Federal courts within the Second Circuit, Mr. Janey has appeared on many occasions in the United States District Court for the Eastern District of Michigan where he is admitted to practice, as well as federal courts in Florida, Massachusetts, New Jersey, Alabama, and state courts in California and Nevada.
In addition, Mr. Janey has substantial experience, including trial experience, in the area of white collar criminal defense, and in particular where the defendant is charged with securities fraud, wire fraud, bank fraud or violations under the Computer Fraud and Abuse Act. In fact, Mr. Janey has been involved in some of the leading white collar defense and investigative matters of the past several years. In 2018, Mr. Janey co-led with his former partner Robert Gottlieb the Ponzi Scheme trial of sports-radio talk show host, Craig Carton, resulting in a substantially reduced
sentence from the Government's recommendation to the court.
In 2017, related to his representation of Michael Klein, the former town attorney for Ramapo, New York, in a SEC enforcement action alleging, inter alia, fraud, Mr. Janey successfully resolved the litigation prior to trial. In 2015, Mr. Janey and his former partner, Robert Gottlieb, represented Galen Marsh, the Morgan Stanley financial adviser accused of stealing large portions of his employer's wealth management client data. Mr. Marsh received probation.
Some of Mr. Janey's recent non-criminal representations include commencing a securities fraud and breach of contract action against a public company and its officers on behalf of an investor where the investor, ultimately, successfully won a judgment, and defending medical products distributors from trade mark infringement and civil RICO claims, where Mr. Janey defeated RICO and fraud claims. Notably, in 2014, Mr. Janey commenced an action in federal district court against the SEC challenging the constitutionality of trying his client, Jordan Peixoto, for insider trading in the SEC's administrative hearing forum. The SEC dismissed the charges against Mr. Peixoto.
In the area of bankruptcy litigation, recently, Mr. Janey was retained by a bankruptcy trustee to serve as outside general counsel to the trustee in 15 bankruptcy matters. Separately, in 2018, Mr. Janey was the trial lawyer representing a trustee on behalf of a bankruptcy estate in a fraudulent conveyance case against multiple defendants. Further, unrelated, in 2018, Mr. Janey successfully settled a bankruptcy matter at the door step of trial, generating millions in recovery for the debtor estate.
111 Broadway Suite 701,
New York, New York 10006
(646) 289-5276
djaney@thejaneylawfirm.com