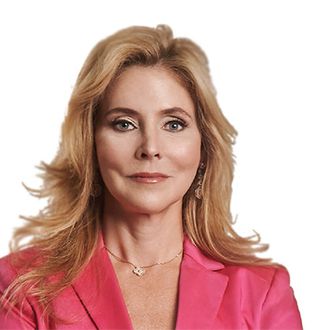 Photo: Courtesy of the firm
Thought leader and founding partner at Napoli Shkolnik PLLC
Napoli Shkolnik is a national litigation firm that has recovered over $6 Billion and counting in verdicts and settlements on behalf of our clients. Most recently our trial teams secured a jury verdict against national pharmacy chains CVS, Walgreens, and Walmart, which resulted in a ruling of $650 Million; and a liability verdict against Teva, Allergan and Anda for creating an opioid crisis in New York. We also achieved settlements of $640+ Million against several defendants in the Flint Water Crisis Litigation; and settlements with opioid manu-facturers & distributors that have totaled over $1.5 Billion in the New York Opioid Trial where the firm represented Nassau County. This success - along with our financial, human, and technological resources - has led Napoli Shkolnik to be one of the premier firms in the country. Currently we are appointed as Co-Lead Counsel in the AFFF multi-district litigation over the use of toxic PFAS chemicals in firefighting foams manufactured by 3M, Tyco, Dupont, and several other chemical companies. We are also handling pharmaceutical mass torts, and environmental disasters including against Northrup Grumman in Bethpage, New York. Napoli Shkolnik is proud of our leadership role in successfully litigating complex cases, and civil rights issues including environmental racism, and civil rights cases. We welcome the opportunity to work with talented firms as co-counsel to provide the most comprehensive and effective representation.
360 Lexington Avenue, 11th Floor, New York, NY 10017
(212) 397-1000 | NapoliLaw.com
CALIFORNIA | DELAWARE | FLORIDA | ILLINOIS | KANSAS | MICHIGAN | NEW JERSEY | OHIO | TEXAS | WASHINGTON, D.C.