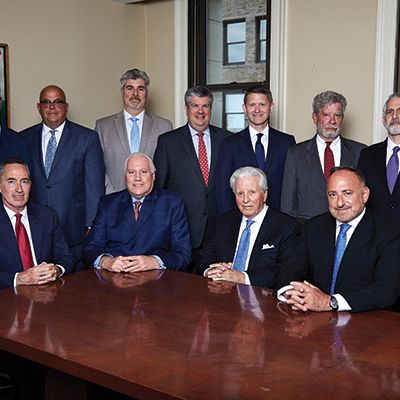 Photo: Courtesy of the firm
Specialty: Personal Injury
For over 60 years, Queller, Fisher, Washor, Fuchs & Kool and The Law Firm of William A. Gallina, LLP, has served injury victims in New York City, the Bronx and the surrounding area. We focus our practice on complex cases involving catastrophic accidents and injuries, worker injuries, construction accidents, vehicle accidents, medical malpractice, premises liability and wrongful death. Today we are recognized as one of the premier personal injury and medical malpractice firms in the city.
In 2020, our world and the New York legal community faced unprecedented difficulties and uncertainty due to the COVID pandemic. Now we find ourselves emerging on the other side and returning to the workplace with a renewed optimism.   We are proud of the efforts of the entire legal team at Queller, Fisher Washor, Fuchs & Kool and the Law Office of William A. Gallina, LLP who persevered and grew during these trying times and successfully met the needs of our clients and community.
Our experience, skills and core values allow us to faithfully address the full magnitude of our client's physical, mental and emotional injuries so that their struggles are forcefully and poignantly communicated to a jury.  Our advocacy skills and resources enable us to touch the lives of others so that they, as judges, are ultimately willing and able to sense our client's loss and compensate them fully.
233 Broadway, Suite 1800, New York, NY 10279 | Phone: (212) 406-1700 Fax: 212-406-2313 | quellerfisher.com
1250 Waters Place – Tower One, Suite 708, Bronx, NY 10461 | Phone: (718) 892-0400 Fax: 718-892-0033 | gallinalaw.com