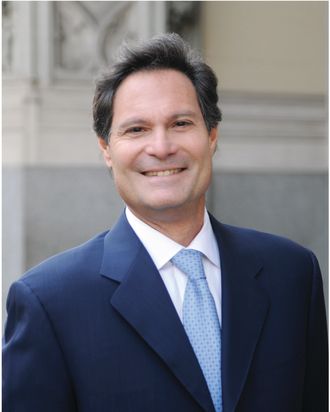 Photo: Courtesy of the firm
Specialty: Personal Injury
Paul B. Weitz & Associates is a premier personal injury law firm that handles major complex litigation in New York City and its outer boroughs. "No case is too complicated for us," says managing partner Paul B. Weitz. "We put the necessary time and money into every case to get the best results for our clients."
The firm has a tradition of providing expert representation and personalized service, dating back to the early 1970s when the firm began as Schneider, Kleinick & Weitz. Since then, the firm has established a proven track record of more than 200 cases or settlements in excess of $1 million.
Attorneys at the firm are experienced in all types of catastrophic personal injury cases, including construction and workplace accidents, car and truck accidents, medical malpractice, wrongful death, municipal liability, and premises liability. Since 2007 alone, they have achieved a number of notable settlements, including: $20 million for a 26-year-old worker who was rendered a quadriplegic after a steel pipe was dropped on him at a construction site; $16 million for a 23-year-old man who fell from a rock wall after his safety belt broke; $14 million for a worker who was injured after a platform collapsed while he was laying cable; and $11 million for a 65-year- old woman who was injured when she fell through a gap between a Long Island Rail Road train and the platform.
Above all, the firm's attorneys strive to help clients through their recovery process, which often requires extensive medical treatment and costly rehabilitation. "Though we handle some of the largest cases, we're still able to provide all of our clients with the personal attention they need," Weitz says. "I make sure that I'm available to speak to all of my clients at any time."
The firm is dedicated to realizing its clients' goals both inside and outside of the courtroom. For example, in a case where a mother's only son was killed by a drunk driver, the firm worked with the woman to strengthen New York laws that punish drunk drivers who have committed vehicular assault or manslaughter. These efforts resulted in VaSean's Law, which has made it easier for district attorneys to prosecute drunk drivers on those charges. "If a client has an objective that goes beyond a monetary result, we will work tirelessly to achieve that for them," Weitz notes.
Weitz has been selected for inclusion in the Best Lawyers in America since 2001 and has served as president of the New York Chapter of the American Board of Trial Advocates. He is considered an expert in the personal injury field, and frequently lectures on the subject before a number of bar associations.
55 Broadway, 23rd Floor, New York, N.Y. 10006
ph: 212.346.0045 | fax: 212.346.0876
www.we­itzkleinick.com