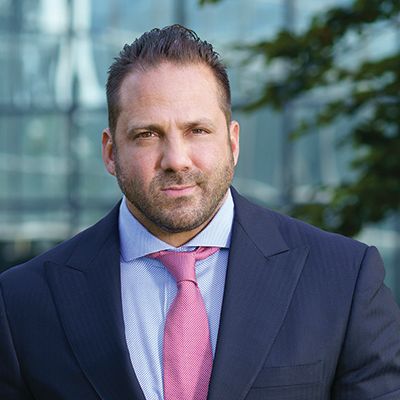 Photo: Courtesy of the firm
Specialty: Personal Injury
Chaikin Trial Group is one of New York's preeminent boutique personal injury trial firms headed by attorney Ian Chaikin. Mr. Chaikin's tenacious preparation and aggressive litigation approach makes Chaikin Trial Group the obvious go to firm for victims of serious and catastrophic injuries who are seeking justice. The attorneys at Chaikin Trial Group fundamentally believe in compassionate and personalized representation.
"We are a firm with powerful resources" says Chaikin, who is licensed to practice law in the states of New York, New Jersey, and Florida, and who is fluent in English, Spanish, and Hebrew. "From the moment our firm is retained on a case, we give it our undivided attention while working with the top experts, specialists, and investigators to prepare our client's claim for victory at trial. No matter the case, we will never be outworked, outfought, or outspent."
Chaikin Trial Group attorneys aggressively litigate construction accidents, motor vehicle and tractor trailer crashes as well as a wide range of premises cases including ceiling collapses, elevator accidents and trip and falls.  Having recovered millions on behalf  of their clients this year alone, their success on behalf of their clients has been a testament to their relentless pursuit for justice.
At Chaikin Trial Group "our goal is not only to serve the best interest of our client, but to serve the interest of our client's family as we recognize that a serious injury affects the entire family" says founder Ian Chaikin
Mr. Chaikin understand that the stakes are high when clients come to the firm after their lives have been forev-er changed as a result of another's negligence.  It is for that reason that the attorneys at Chaikin Trial Group believe in always working with a sense of urgency and passion to ensure the ultimate results for their clients.  Chaikin says that "we approach each case with personal attention.  The consequences of the accident are personal to our clients and  they are personal to us.  If the lawyer does not take the case personally, he or she has no business representing the client."
In light of his zealous approach to justice, it comes with no surprise that Chaikin is regularly honored among New York's leading personal injury lawyers.  Still, for Chaikin, the truest sign of his firm's success has been the clients' satisfaction with their services. "We take pride in calling our clients our family, and we zealously represent them as such.  We want to make our clients' lives better in any way we can, so we're there for them long-term helping them overcome whatever hurdles they're  facing in life " Chaikin says.

ph: 212-977-2020
www.chaikintrialgroup.com