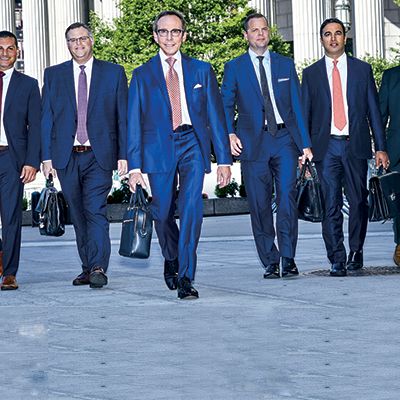 Photo: Courtesy of the firm
Specialty: Personal Injury
Schwartzapfel Lawyers P.C. is a prestigious boutique injury and wrongful death firm. The attorneys at Schwartzapfel Lawyers have dedicated their careers to representing those who have been seriously injured, maimed, disabled, or killed as well as their families.
Schwartzapfel Lawyers provides a superior level of client services. Results matter. They are elite. They have won among the highest verdicts and settlements in the state as reported by New York Law Journal.
However, what Schwartzapfel Lawyers is most proud of is not the firm's many awards and accoladers, nor the millions of dollars collected for clients, but rather more than 700 five-star Google reviews attesting to how their clients are treated like family and no longer worry about their financial future.
Manhattan | Brooklyn | Bronx | Queens | Nassau | Suffolk
GARDEN CITY, NY
600 Old Country Road, Suite 450 Garden City, NY 11530
PH: (516) 342-2200 FX: (516) 342-2400
 www.fightingforyou.com