The trend cycle is notoriously fickle. Something that was decidedly uncool for decades can all of a sudden take center stage with renewed vigor (see: low-rise jeans or Y2K butterfly clips).
What never goes out of style: unabashedly pursuing your own sense of taste — chasing what brings you pleasure will never disappoint. In fact, the true trendsetters might be considered hedonists: Instead of following the pendulum swings of trends, they commit to indulging in what brings them joy.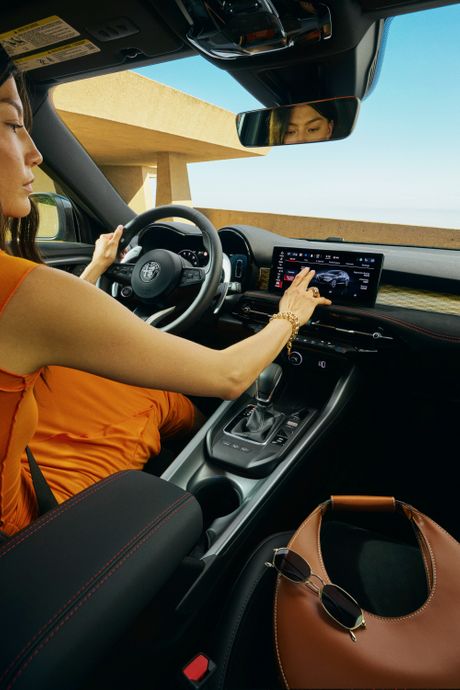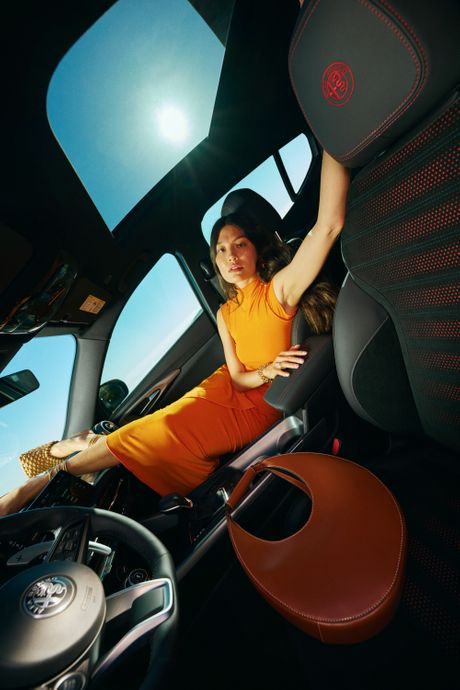 Maybe that's the understated refinement of quiet luxury, or maybe it's the delicious maximalism of a logo-printed designer bag paired with a vibrant silk scarf. Perhaps you couldn't care less about your closet, but find yourself obsessively stalking reservation platforms for a coveted two-top at your city's hardest-to-get-into restaurant. Hedonism can even manifest in the car you drive — like the all-new Alfa Romeo Tonale, a beautifully distinctive vehicle that fuses high-tech performance with luxe comfort and sporty sophistication.
Whatever indulgence looks like for you, there's a key reason why we keep returning to it: Hedonism lights up the pleasure centers of the brain. When we do something enjoyable — whether that's biting into a warm-from-the-oven pastry or splurging on designer jewelry — the body releases a rush of dopamine, the neurotransmitter that gives us the feeling of reward. And once we begin feeling dopamine's effects, we crave more of it: Research in mice has shown that the brain learns to repeat pleasurable activities.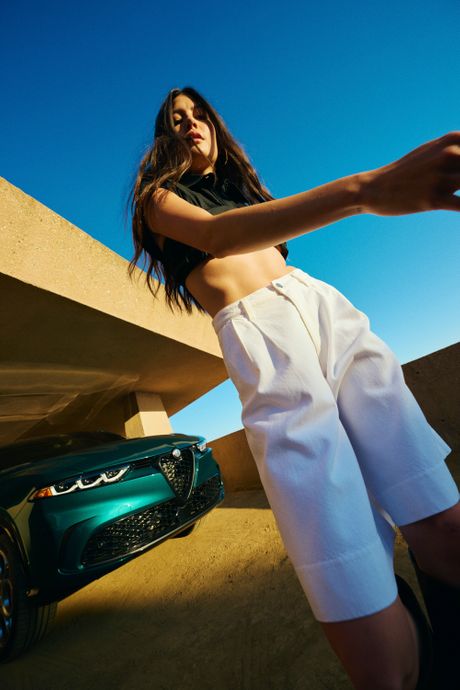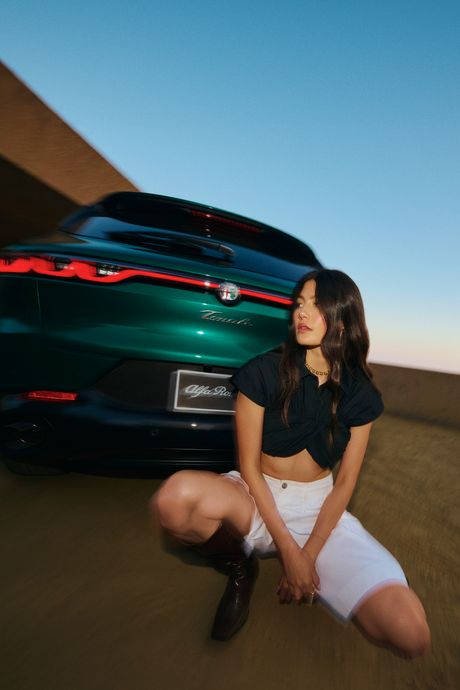 True hedonism comes when you learn to turn off those parts of your brain that lead to judgment — when you fully allow yourself the freedom to indulge without shame or worry. Think: Ordering two desserts because you can't decide, getting a spur-of-the-moment micro tattoo, or booking a solo trip because you prefer your own company. True hedonists aren't phased by what society considers normal, trendy, or cool — it's all about what you alone want.
When you prioritize indulgence, even the simplest thing becomes something to be celebrated. Even running a short errand can feel like a main character moment if you're doing it in a sexy sheer top and silk cargos behind the wheel of your Alfa Romeo Tonale. Just sliding into the leather-trimmed driver's seat makes you feel powerful — special. So go ahead — drive off into the sunset, if that's what you desire. Anything in service of your own pleasure.
This advertising content was produced in collaboration between Vox Creative and our sponsor, without involvement from Vox Media editorial staff.