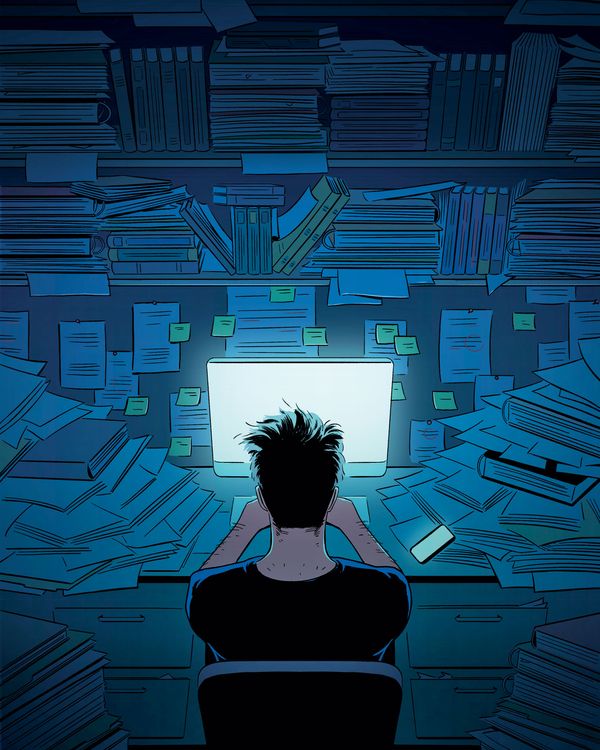 A mysterious figure has been stealing books before their release. Is it espionage? Revenge? A trap? Or a complete waste of time?
New York
's Reeves Weideman
investigated in a recent One Great Story pick.
Illustration: by Madison Ketcham
New York is a magazine and also a newsroom. We publish, digitally and in print, roughly 100 articles a day, ranging across all sorts of subjects and styles of storytelling. How can anyone possibly keep up? Do you sometimes think that you're missing out on the very best journalism New York is publishing? Do you sometimes just want someone to point you to one well-written, important story to read at the end of the day?
Our One Great Story newsletter is here to help. Every evening, our editors will choose a single article that you really need to read, published that day on one of our sites — Vulture, the Cut, Intelligencer, Grub Street, Curbed, and the Strategist — and deliver it to your inbox. Each pick is introduced by its editor, explaining briefly how the story came about and why we are proud to share it.
We hope you come to count on this super-tight curation for those times — on the subway, after dinner, right before bed — when you want to lose yourself for a few minutes in the universe of New York. So please read along with us, and enjoy.