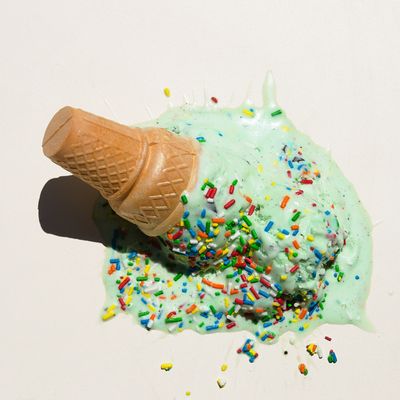 Photo: PM Images/Getty Images
Summer brings its own specific tricky situations, and we don't just mean sand in the swimsuit. We're visiting friends more often. We're out late more frequently. There are drinks involved. Everyone's wearing fewer clothes (just us?). We're staying in each other's houses, going on weekend trips with friends and lovers and those in between. We're having cookouts and going to weddings. We're crashing at share houses and inviting people's new girlfriends over for the weekend.
Summer is an etiquette nightmare.
To make it easier, we're bringing back our subscriber-exclusive advice-column newsletter, The New York Helpline, but with a seasonal twist. Starting the week of June 5, the team behind our etiquette special package will be answering your summer etiquette questions — about your houseguests, your kids at camp, your salads, your wedding-guest gripes, your lunch seatings, your travel, your vacation polyamory disasters.
What could go wrong in summer? Literally everything! Tell us all about it at advice@nymag.com. And we'll try our best to help.