Interviews conducted by Eric Benson, Jennifer Vineyard, Chris Smith, Carl Swanson, and Alexis Swerdloff.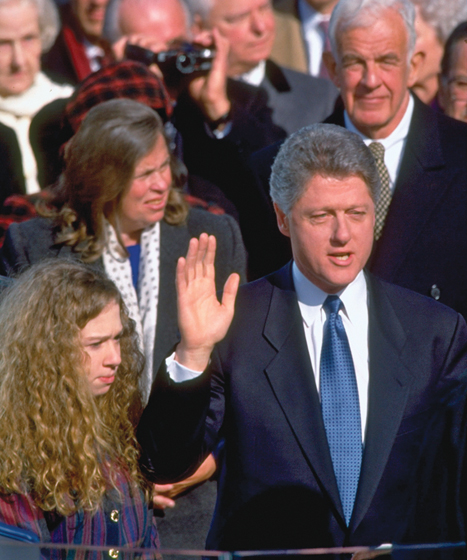 Even liberals became obsessed with growth. (And we inaugurated "our first black president.") Photo: Dirck Halstead/Time Life Pictures/Getty Images
Tony Kushner's Angels in America brought AIDS, and gay life, to the center of our culture. Don't Ask, Don't Tell made gay rights, for the first time, a matter of federal debate. "It was enormously exciting to feel like we were being taken seriously. The LGBT community had been outcasts for decades, and as a group they weren't used to being welcome at the table. After the failure to overturn the ban, we learned the importance of playing a long game." Nathaniel Frank, author of Don't Ask, Don't Tell history Unfriendly Fire Photo: Joan Marcus
Beavis and Butt-Head put juvenilia on TV (and pointed the way to Idiocracy). "It was just meant to be an antidote to what was on TV"things like The Cosby Show, everyone's going to Princeton, and they're so smart and successful and good. The baby-boomers were really cramming education down our throats, like it was going to make everything better. But there are just some people who you can stick in a classroom and education is not going to change them." Mike Judge, creator of Beavis and Butt-Head Photo: Everett Collection
Major-label grunge made it okay for a niche movement, no matter how "radical," to cash in. "Selling out was suddenly available for people for whom it had never been an option before"for the bands who it never would have occurred to try to be a hit band. Nirvana had management, a dedicated A&R team, and a record label. But they also had fuck-off money, which is good, so they essentially made In Utero independent of the label and presented it as finished." Steve Albini, recording engineer on P.J. Harvey's Rid of Me and Nirvana's In Utero
Gangsta rap helped, too.
As did Indie music.
New York elected its first quality-of-life strongman, paving the way for a richer, safer city. "The theme of 1993 was the ungovernable city. Fifty percent of the population talked about wanting to leave the city. People say Giuliani was a son of a bitch. Absolutely true. Can you imagine someone who wasn't like that braving the hostility? Like a good prosecutor, Rudy knew his case and what had to be done." Fred Siegel, Giuliani biographer Photo: Michael Albans/AP
High fashion went downtown and stayed there with this Vogue editorial and Marc Jacobs's spring 1993 grunge collection. "Kurt Cobain used to wear my baby-doll dresses on top of flannel shirts and sneakers, and I loved that part of music was going crazy." Betsey Johnson And yet the city's middle-class promise was beginning to fall apart. "Generation X, having been identified, was suddenly marketed as a brand. Every generation has its romantic myth, and Generation X was the first generation who was expected to do less well than their parents"living at home and listening to grunge. At the same time was this whole counter-trend; it was becoming fashionable to be an entrepreneur." James Truman, then editor of Details
Slacker scenesters like Art Club 2000 figured out how to embrace commodity culture as a form of critique. Photo: Courtesy of the artist and the Estate of Colin de Land
The Club Kids fueled New York City nightlife with their insistence that everyone could be a celebrity if they just dressed the part. (Imagine what they might've done with an Instagram account.) Photo: Tina Paul
Moby started to merge music and marketing (beginning with rave tracks, which amazingly never went out of style). "You'd go to raves and parties and what-have-you, and music was a big part of it, but its success was largely depending on the availability of good ecstasy." Moby Photo: Courtesy of Wolfgang Tillmans and Andrea Rosen Gallery, New York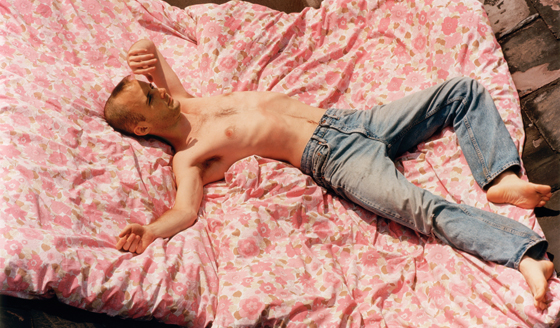 With NAFTA, globalization finally hit home. With the bombing of the World Trade Center, the vulnerability of American empire hit home, too. "NAFTA"that's when the Democrats just dropped their pants and took a huge shit on the working class. 1993 was the last time when you had this hope that things might change. And after that it was really clear that it won't." Thomas Frank, editor of The Baffler Photo: Porter Gifford/Getty Images
Four years after the fall of the Berlin wall, the Unabomber reminded us we could still count on plenty of domestic resistance. Photo: Allan Tannenbaum/Time Life Pictures/Getty Images
Culture went multicultural. "Public Enemy revolutionized the subject matter in hip-hop, but then you had A Tribe Called Quest, De La Soul, Brand Nubian, us, telling people that black is proud, that diversity is cool. We're not all one color, but we can still be one in thought." Speech, Arrested Development
And so did intellectual life.
A year after the L.A. Riots, Rodney King returned to the witness stand and put race back on trial. (The jury's still out.) Photo: Douglas Burrows/Getty Images
The end of apartheid made us think history moved in one direction. (Jury's still out on that one, too.) Photo: Walter Dhladhla/AFP/Getty Images
Israel and Palestine tried to make peace. (Ditto.)
And Europe began its grand experiment.