Movies and TV
1.–2. See X-Men: Days of Future Past Followed by Two Episodes of Star Trek: The Next Generation
Then and now.
I love change-the-past time-travel movies no ­matter how dopey, and the superhero picture with the pretzel title is the closest thing in a while to a decent one. But as Patrick Stewart's Xavier sends Hugh ­Jackman's Wolverine back to 1973 to keep Jennifer Lawrence's Mystique from setting in ­motion a chain of disastrous events, my thoughts strayed to ­Stewart's even better time-jump adventures, back when he was Captain Jean-Luc Picard in the Star Trek: The Next Generation episodes "Yesterday's ­Enterprise" and "All Good Things …" Now, that's how you muck around with the butterfly effect, kids. —David Edelstein
In theaters now; available via Amazon Prime.
Art
3. See Mary Carlson: Paradise
If Hummels were good.
All those beautiful saints from all those medieval and Renaissance paintings and panels come to sweet life in Mary Carlson's infatuating show of tiny glazed stoneware and porcelain figures. We see agonized little Adam and Eve from Masaccio, a stooping St. Francis from Giotto, and assorted saints from Fra Angelico. One yummy pedestal sports exotic flowers all derived from Bosch. It's as if those postcards on your fridge came to magical 3-D life and inhabited your space like beloved friends and ancient ancestors. —Jerry Saltz
Elizabeth Harris Gallery, through June 21.
Movies
4. See The Best Years of Our Lives
Revisiting the war after the war.
The 70th anniversary of D-Day is here, but any excuse will do to watch William Wyler's 1946 The Best Years of Our Lives—one of the first and arguably the best of the traumatized-vet movies. The great Fredric March leads a cast that includes Teresa Wright and Dana Andrews, as well as Harold Russell, a nonactor who lost his hands in the war (and got an Oscar for his performance). Gregg Toland's deep-­focus cinematography puts them all under a ­(humanist) microscope. The peerless popular-film historian (and New York contributor) Mark Harris will introduce the movie on June 6. —D.E.
Film Forum, June 6 through 12.
Opera
5. See Pygmalion at Madame Tussauds
No jokes about lifeless singing, please.
Rameau's one-act operatic setting of the Pygmalion story is, of course, about a narcissist creating another human being in his own image. What better setting for this tale of doubling than Madame Tussauds, where the wandering company On Site Opera will perform the work among the effigies? —Justin Davidson
June 17.
Pop Music
6. Hear Halle Petro
Down home, downtown.
An incongruous but appealing combination: a blonde midwestern cutie-pie who sounds like a weathered blues gal from Mississippi. She'll be performing the songs of an actual Mississippi blues legend, Jimmy Reed, for two nights.
City Winery, June 26 and 27.
Pop Music
7. Listen to Are We There
Sharon Van Etten, taking chances.
The singer-songwriter Sharon Van Etten is a testament to the alacrity with which music blogs can turn someone from a newcomer into a star. Only five years removed from her debut, Because I Was in Love, Van Etten is on her fourth album, well settled into her career. Are We There is stunning and forceful, the perfect mix of discomfort and comfort you'd look for in a broken-heart record.
Music Hall of Williamsburg, June 12; Bowery Ballroom, June 13 and 14.
Theater Music
8. & 9. Listen to Love's Labour's Lost and Heathers
So very.
Some musicals improve on CD because you're hearing them more deeply, others because they are freed from problematic productions. Love's Labour's Lost is in the former category; Michael Friedman's charming songs for the Public Theater's Delacorte production no longer float off in the summer night before you can absorb them. In the other category: Kevin Murphy and Laurence O'Keefe's score for the current Heathers. Onstage, it's somewhat beside the point; on disc it's terrific. —Jesse Green
Ghostlight, June 3; Yellow Sound Label, June 17.
Books
10. Read The Big Fat Surprise
Nina Teicholz explains how everyone got too big.
More than a carbs-bad-fat-good book, it's a deep dive into the history of the tortured—and often completely flawed—field of nutrition science. Not only is everything you know a little bit wrong, the same is true for the policy-setters who created the contemporary American diet.
Simon & Schuster.
Movies
11. Watch 22 Jump Street
It's a Cinderella story, really.
Channing Tatum, formerly perceived as a big pretty lunkhead, has turned out to be a comedy unicorn, a unique talent to be treasured and appreciated and possibly enshrined on your bedroom wall. (And he actually might get an Oscar nomination for Foxcatcher. Remember, you thought Matthew ­McConaughey was a joke, too.)
In theaters June 13.
TV
12. Watch Suits
Season four arrives.
Basic cable's sleekest, bounciest smarty-pants drama returns, trying to grab our attention by shaking up the plot. Erstwhile hero Mike Ross (Patrick J. Adams) has left the firm to become an investment banker on Wall Street, a development that surely won't last, if the entire history of scripted TV is any indication; but the peevish resentment of Ross's former mentor Harvey (Gabriel Macht) should be good for grins. —Matt Zoller Seitz
USA, June 11, 9 p.m.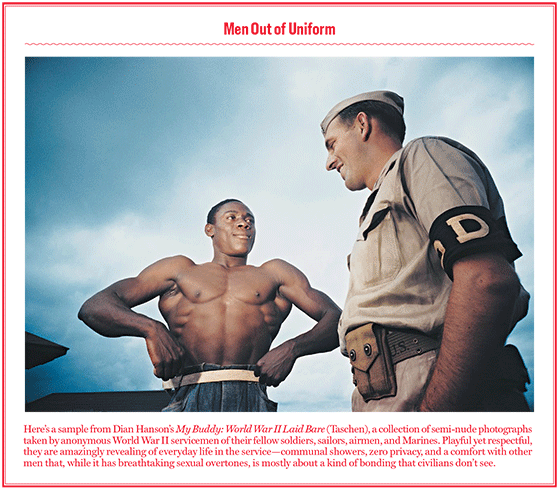 Classical Music
13. Hear the New York Philharmonic Play a Pair of Premieres
By Eötvös and Rouse.
The Philharmonic is ending its season with a fusillade of new music, loosely organized into a citywide biennial festival and featuring a concert of Important New Works. Midori will perform the New York premiere of the Hungarian composer Peter Eötvös's (nearly) anagrammatic violin concerto DoReMi. Then Alan Gilbert conducts the world premiere of Christopher Rouse's Symphony No. 4, which the composer warns contains a specific meaning—and he's not saying what it is. —J.D.
Avery Fisher Hall, June 5 and 7.
Theater
14. See an Alan Ayckbourn Triple-Header
Enigma variations.
With England's most formally inventive (and often funniest) playwright, even the schedule is complicated. One of the evenings in the current "Brits Off Broadway" Ayckbourn mini-festival consists of two one-acts under the group title Farcicals; in Arrivals & Departures, his 77th play, Act Two is a virtual mirror of Act One. And then there's Time of My Life, from 1992, with time flowing every which way, like Betrayal cubed. Bring a calculator. —J.G.
59E59 Theaters, through June 29.
Classical Music
15. Listen to The Ambassador
Dark sides of L.A.
Gabriel Kahane's Sony debut, named for the now vanished hotel where RFK was shot, is a charming and ambitious song cycle about an assortment of Los Angeles icons, ruins, and unassuming addresses. Like most of his music, it's simmered in vigorous wistfulness and cerebral irony. "I've been thinking a lot / About action movies of the 1980s, / Particularly Die Hard," he croons over a mellow elevator-music beat, backed up by a vocalist who comments on modern architecture. —J.D.
Sony Masterworks, June 3.
Pop Music
16. Hear Janelle Monáe
At Celebrate Brooklyn!
The singer-songwriter with maybe the swoopiest, most limber R&B voice we've ever heard—Aretha Franklin with bent notes and contralto dips—plays Prospect Park. Prince is a fan of hers, and an occasional collaborator; maybe he'll turn up for a cameo?
Prospect Park Bandshell, June 4, 8 p.m.
TV
17. Watch The Bachelorette
Despite yourself.
This little item is not going to persuade anyone who thinks this show is The End of Civilization. But if you are able to set aside your skepticism and tune in, you will encounter Andi Dorfman, the first Jewish Bachelorette, who has a law degree on her wall and an actual brain in her head, and is sassy and sparky and unprecedentedly not-awful.
ABC, Mondays, 8 p.m.
Books
18. Hear Karl Ove Knausgaard Talk With Jeffrey Eugenides
At the New York Public Library.
The Norwegian author of the megamemoir My Struggle sits down with the man behind Middlesex.
Celeste Bartos Forum, June 6, 7 p.m.
Books
19. Read Ecstatic Cahoots: Fifty Short Stories and Paper Lantern: Love Stories
Two books, one author, one day.
The full text of "Misterioso," which opens Ecstatic Cahoots, one of Stuart Dybek's two simultaneously released short-story collections: " 'You're going to leave your watch on?' 'You're leaving on your cross?' "
Farrar, Straus & Giroux.
Cabaret
20. Hear Megan Hilty
Let her be your star.
Smash gave her a national stage, but it didn't nearly do justice to Megan Hilty's talent: She's not only a gifted soprano but a sparkling comedienne. This cabaret residency (which, yes, will feature many songs from Smash) is the kind Ivy Lynn would kill for and what Hilty deserves.
Café Carlyle, through June 7.
TV
21. Watch Cosmos
The season finale.
At one time, rebooting Cosmos might have seemed like a decision of extraordinary hubris, because few classic television series, fiction or non-, have been so meticulously built around the voice and screen presence of a single person. The new host, ace science explainer Neil deGrasse Tyson, has proved an able if different successor to Carl Sagan, who encouraged him in his younger days. The show's first (but, we hope, not only) season ends tonight with a contemplation of "dark energy," a force that overwhelms gravity, and concludes with Sagan's best-known monologue, "Pale Blue Dot." —M.Z.S.
Fox, June 8, 9 p.m.
Classical Music
22. Hear the First Early Music Festival: New York City
Hautboys everywhere!
New York has never had a reputation as a capital of early music, but it does have a corps of dedicated theorbo, lute, viol, and gamba players and singers who have been trying to change that. Now Jolle Greenleaf and Donald Meineke, two of the movement's most tireless advocates, have launched a weeklong, citywide festival with shows ranging from intimate solo cello recitals to choral blowouts. With any luck, "inaugural" will become "annual." —J.D.
June 13–19, various venues; lineup at emfnyc.org.
Books
23. Read Futebol Nation: The Story of Brazil Through Soccer
Pelé paean.
The World Cup starts next week, and David Gold­blatt has just supplied your timely primer.
Nation Books.
Movies
24. See We Are the Best!
Swedish comedy? Ja!
In the Swedish director Lukas Moodysson's teen comedy, two tomboyish outcast girls appropriate a bass and a drum to keep name-calling boys out of a rehearsal room. But as they pound away at their instruments, they find a voice for their rage. They draft an older girl (shy, religious), cut off most of her hair, and hit the ground snarling. On one hand, the film is proof that vintage punk is now safe enough for kiddies. On the other, it's a bracing breath of fetid air. —D.E.
In theaters now.
Theater
25. Hear Fiddler on the Roof
Do you love me?
Dismissed by some critics in 1964 as disheartening, exploitative, and sentimental, Fiddler celebrates its golden anniversary with a reunion concert (Topol, Andrea Martin, Jerry Zaks) benefiting the National Yiddish Theatre. Love it or not, it's a classic—and after 50 years, it's nice to know. —J.G.
Town Hall, June 9, 7:30 p.m.