"Summer of Love"
Whitney Museum of American Art; closes September 16.
Before Kara Walker digs in for the fall, indulge in the Whitney's array of psychedelia: black-light graphics, Hendrix, and Joplin, all of it covered in dizzying color. No, it's not first-rate art—but it sure is fun, especially the posters.
"Organizing Chaos"
P.S. 1; closes September 24.
Rounding out a heavy summer roster (Tunga, Jim Shaw's perplexing The Donner Party), P.S. 1's mini-survey is a hit parade of conceptual pioneers (Bruce Nauman, Robert Smithson, John Cage) with videos, photographs, and sound works.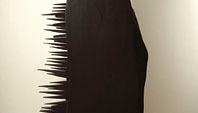 "The Sculpture of Louise Nevelson: Constructing a Legend"
The Jewish Museum; closes September 16.
The grande dame's eerie sculptures make a bizarre prelude to the museum's next two shows (Pissarro's landscapes, Isaac Bashevis Singer on the Lower East Side).
"Ernst Ludwig Kirchner: Berlin Street Scene"
Neue Galerie; closes September 17.
The $135 million Klimt isn't the only thing here: Make some time for Kirchner's vibrant Berlin Street Scene, an Expressionistic rendition of what he termed "the symphony of the city."
"Design for the Other 90%"
Cooper-Hewitt national design museum; closes September 23.
Until Piranesi's ornate mantels and commodes arrive this fall, see this array of designers' imaginative solutions to basic needs, from shelter to transportation.