"Greater New York," MoMA P.S. 1's third quinquennial showcase of our city's contemporary-art world, is every bit the hodgepodge it should be. Some 68 local artists and collectives working in every imaginable medium take over the museum come May 23, and many of them are sticking around to produce new work within the building itself. Here are five we'll still be talking about by the time the 2015 iteration rolls around.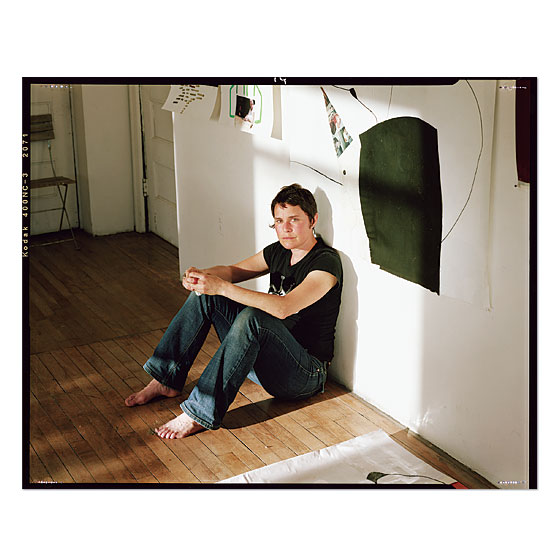 DANI LEVENTHAL
Media: Video, installation, works on paper.
Lives/Works in: Bed-Stuy.
What You'll See: While wrapping up her MFA at Bard in 2009, Leventhal took on a disciplined project: Shoot six minutes of footage per day, and cut it into a non-narrative film. Part one, 54 Days This Winter 36 Days This Spring for 18 Minutes, is her major contribution to "Greater New York," and it's a lyrical collage of friends, family, and found phenomena, from an uncomfortably tight shot of the artist's infant niece bursting into tears to a rooster pecking violently at some Styrofoam. Says Leventhal, "It's the everyday made sort of special."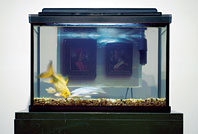 TOMMY HARTUNG
Media: Stop-motion animation, sculpture.
Lives/Works in: Ridgewood.
What You'll See: An animated homage to The Ascent of Man, Jacob Bronowski's epic 1973 BBC documentary about human development. The new video uses handmade models, in-studio detritus, and occasionally vermin, presenting a strange, darker, totally surreal picture of humanity. It was first shown at On Stellar Rays last fall; MoMA P.S. 1 will re-create that exhibition, which also included a fish tank containing Hartung's own pet koi. He'll be stopping by regularly to feed them.
ERIN SHIRREFF
Media: Sculpture, photography, video.
Lives/Works in: Greenpoint.
What You'll See: Bones, moon rocks, prehistoric tools—Shirreff evokes them all in the black-and-white photographs she takes of her own amorphous clay sculptures. It's organic and otherworldly and beautiful work, inspired in part by time spent living in New Mexico. "In the desert you actually see geologic time," Shirreff says. After her solo debut at Lisa Cooley last fall, the Metropolitan Museum of Art bought a flickering video that renders the Roden Crater, James Turrell's Arizona earthwork, into a Martian landscape.
NAAMA TSABAR
Media: Installation, sculpture, video, performance.
Lives/Works in: Harlem.
What You'll See: Two walls of stacked black bookshelf speakers that Tsabar has transformed by building beautiful networks of guitarlike strings on the back. The Israeli artist will have various musicians join her, and they and she will learn how to play this giant new instrument throughout the duration of the show. "The front side amplifies the back, and there's this constant feedback," explains the Columbia soon-to-be MFA.
RYAN MCNAMARA
Media: Performance, video.
Lives/Works in: Soho.
What You'll See: A performance in which McNamara—an awkward, energetic dancer—gets coaching from ABT professionals, like David Hallberg, pictured at top right. "It fascinates me," he says, "because I have an idea of what I want my body to do, and then my body tries to do it and it fails." Another of his pieces, in which he does what can fairly be called a zombie booty dance, was recently acquired (on video) by MoMA.