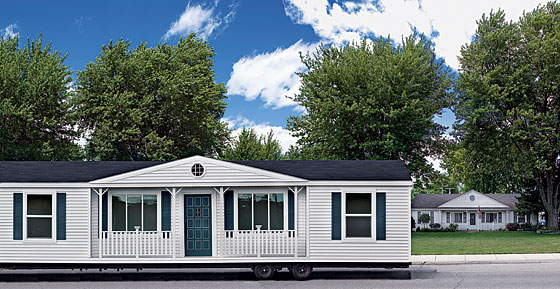 Mike Kelley was never an easygoing man. "He was so sensitive," says Marsha Miro, founding director of the Museum of Contemporary Art in Detroit, where the artist grew up. "You'd just look at him the wrong way, he'd get upset or angry." Nor was Kelley's art likely to put you at ease. When he was young, he started an improv noise band called Destroy All Monsters. He once based a series of staged videos, played cacophonously in a carnival-like setting at Gagosian Gallery, on found images from high-school yearbooks, and noted that he found "Slave Day" particularly inspiring. Why? "It's where people are demeaned and have to wear ridiculous costumes and are sold on an auction block." He was obsessed with abjection and failure.
The Whitney's Elisabeth Sussman curated a retrospective of Kelley's work in 1993. When she and co-curator Jay Sanders began making decisions about the 2012 Biennial, they sought him out in Los Angeles, where he lived and worked. In the intervening nineteen years, Kelley's chaotic low-fi installations, paintings, and sculptures, all animated by a punk's hurt sneer at popular culture and social hierarchies, had become increasingly meaningful to younger artists, who appreciated his defiance and refusal to settle into easy repetition. This year's Biennial opens March 1 with three Kelley videos but without the artist. On January 31, at the age of 57, Kelley—who'd been wrestling with personal problems, including a breakup—took his own life. The show is dedicated to him.
Among nonartists, Kelley was best known for creating the cover art for the 1992 Sonic Youth album Dirty, with its unsettling crocheted creature (that mug-shotlike photo of the long-haired man with bad skin was Kelley himself). A few years later, he made Educational Complex, a foamcore diorama of all of the schools he'd attended, reproduced inexactly from memory. He "facetiously claim[ed] that the spaces he could not remember were sites where he had been abused," wrote his friend John Miller, an art-history professor at Barnard, after Kelley's death. He was also known for his big pendulums constructed from stitched-together stuffed animals, which Kelley said were supposed to be about "commodity culture." But then ­"everybody thought it was about child abuse … my abuse. [So] I have to go with that … make all of my work about my abuse. And not only that, but about everybody's abuse. This is our presumption … that all motivation is based on some repressed trauma."
Kelley was droll like that. For the past six years, he'd been working on a project called Mobile Homestead. His idea had been to buy his childhood home in the ­Detroit suburb of Westland, and possibly move it to the grounds of a museum ­Henry Ford started called Greenfield Village, which also includes Thomas Edison's relocated laboratory and the Wright Brothers' workshop. "Knowing Mike, he liked the irony of having himself included among those others," says Miro. As Kelley wrote in the Whitney catalogue: "Initially it was a secret project, designed for my own amusement."
The current owner wasn't interested in selling, so Kelley got even more ambitious and decided to produce a facsimile of the house on wheels. He was already in discussions to work with the English public-art organization Artangel (which funded Rachel Whiteread's cast of the inside of a condemned London home, House), and the group joined him to create Mobile Homestead. "He had a conflicted relationship with his hometown, as many people do," says James Lingwood, Artangel's co-director. "He became really interested in producing a displaced version of the house he grew up in. And then in the idea of it being displaced to the city itself."
The façade of the house was created out of a trailer home. The plan was to "take it to high schools to show kids what conceptual art is," says Miro. When not on the go, it would be joined with a stationary reproduction of the rest of the house, built next to mocad, creating a complete version of the original. Kelley specified that a two-story bunker would be built underneath, containing a studio where he, and others he selected, could work. "The underground structure had to do with the subcultural life that he always thought was so important," says Sussman. It's also like something out of an anxiety dream, or a horror movie (Kelley loved old horror movies). The aboveground part of the house was to be public and do-gooderish, and contain "a free barbershop and community-education programs and act as a mailing address for the homeless population," says Miro.
Only the mobile part of the Homestead exists, and you won't see it parked on Madison Avenue: It's in storage in Michigan. The Whitney is showing three videos that Kelley and Artangel made of its 2010 journey from mocad down Michigan Avenue to Westland and back, with a stop at Greenfield Village. The films hint at white flight, and interviews along the way show the varied lives of those who still populate Detroit.
Will the full project ever be constructed? Miro hopes so: "He saw the house as a living work of art, something that would never die," she says. "It was a repository of so much of where his art came from." She notes that Kelley signed the contract with mocad and Artangel the day he committed suicide. "In our minds, and I hope in the minds of those who were administering his estate, this was a signal to them—that he wants this to go ahead."
Kelley himself, in the Whitney catalogue, was less straightforward. "As public art, intended to have some sort of positive effect on the community in proximity to it, it is a total failure," he wrote, noting that he doubted there would ever be sufficient funding for its programs. That was also perhaps the point he was trying to make, about failure. "Public art is a pleasure that is forced upon a public that, in most cases finds no pleasure in it." When I read that line to Lingwood, he was philosophical. "There's a lot of truth to that."
2012 Whitney Biennial
Whitney Museum of American Art.
Through May 27.