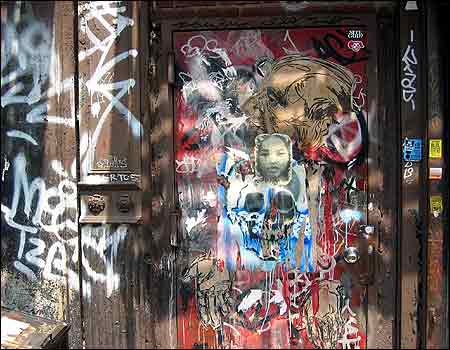 6 of 29
Stanton Street near Essex Street
This doorway bears remnants of work by dozens of street artists, most recognizably a peeling Swoon piece.

Photographed by Mike Epstein


Swoon views the process of unpredictable decay that happens to her pieces as part of her art. As Wooster Collective co-founder and street-art authority Marc Schiller puts it, "The city becomes a dynamic element to the art itself." To view more work by Swoon, go to wearechangeagent.com/swoon.