Zack Zook, BookCourt
Pick: Tom McCarthy, C (Sept. 7).
"I have already read the advance copy six times. The protagonist, Serge Carrefax, is set to be a new idol for millions."




Greg Purcell, St. Mark's Bookshop
Pick: Bryan Charles, There's a Road to Everywhere Except Where You Came From (Oct. 5).
A WTC survivor's novelistic account of 9/11.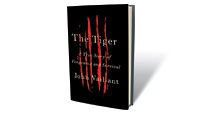 Jenn Northington, Word
Pick: John Vaillant, The Tiger (Aug. 24).
"Tells the entirely (and shockingly) true story of a small Russian village that is stalked by a man-eating tiger."




David Franklin, Strand Book Store
Pick: Salman Rushdie, Luka and the Fire of Life (Nov. 16). "All of Rushdie's work has an aspect of fantasy—this one goes a little further."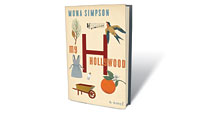 Annie Coreno, 192 Books
Pick: Mona Simpson, My Hollywood (Aug. 3).
"A woman moves to Hollywood so her husband can fulfill his dream of writing a comedy series."




Dustin Kurtz, McNally Jackson Books
Pick: Charles Yu, How to Live Safely in a Science Fictional Universe (Sept. 7).
"Feels like a memoir written as sci-fi."




Eleanor Kriseman, Greenlight Bookstore
Pick: Danielle Evans, Before You Suffocate Your Own Fool Self (Sept. 23).
"A book of short stories, mostly about girls in their teens or twenties."




Marva Allen, Hue-Man Bookstore
Pick: Terry McMillan, Getting to Happy (Sept. 7).
"A continuation of Waiting to Exhale, it picks up with the same characters later in their lives."




Crystal Bobb-Semple, Brownstone Books (409 Lewis Ave., nr. Decatur St., Bed-Stuy; 718-953-7328)
Pick: Ntozake Shange and Ifa Bayeza, Some Sing, Some Cry (Sept. 14).
"A journey through America's racial low points."