If the past year in culture taught us anything, it's that next year might totally suck. Every writer in Hollywood is on strike; the entertainment companies are mismanaging themselves into oblivion; and popular taste has declined to the point that Perez Hilton has a TV show and it's okay to unironically enjoy Sanjaya Malakar. The consequences of this year's blunders will be felt for months to come. So what does 2008 have in store? The editors of New York's Vulture blog offer a preview.
JANUARY …
Newly gun-shy from the stagehands' strike, Broadway producers begin experimenting with propless shows, including a musical version of Beckett's Not I! starring Rosie O'Donnell as "the Mouth."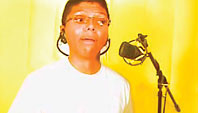 FEBRUARY …
Thanks to 2007's shortage of blockbuster music releases, all awards at the Grammys go to the stars of YouTube. Tay Zonday's "Chocolate Rain" wins Record of the Year, edging out that guy who plays "Sweet Child o' Mine" by making fart noises with his hands. Kanye West protests, claiming, "My awesome fart noises were totally overlooked."


MARCH …
Amid a complete lack of new original programming, Fox begins airing American Idol 24 hours a day, seven days a week. The cast and crew are exhausted, though Ryan Seacrest says, "I could probably handle a little more work."


APRIL …
Having finally completed his promotional obligations for Bee Movie's theatrical run, Jerry Seinfeld starts promoting the film's DVD release by writing BEE MOVIE ON DVD with lasers on the surface of the moon.


MAY …
Radiohead's spring tour begins in chaos when the band's game-changing "choose your own seat" policy causes riots in arenas nationwide.


JUNE …
Hollywood completely runs out of finished scripts to film. The next day, the Directors Guild and the Screen Actors Guild go on strike.


AUGUST …
With time on their hands, Steven Spielberg and Tom Hanks decide to make a YouTube video "just for fun." Seventeen million dollars and three focus-grouped endings later, "Kickin' It With Stevie and T.H." is a viral hit.


SEPTEMBER …
As the strikes drag on, a slew of new plays by TV writers open on Broadway, such as Tim Kring's People With Superpowers, J. J. Abrams's Marooned, and Greg Daniels's The Banal Workplace. Advertisers pay $250,000 to perform commercials during three-minute "intermissions."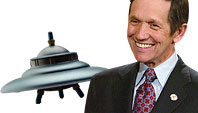 NOVEMBER …
Without Saturday Night Live or The Daily Show to mock his veganism, his UFO sightings, or his wife's tongue ring, Dennis Kucinich is elected president of the United States.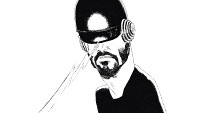 DECEMBER …
A remake of The Day the Earth Stood Still starring Keanu Reeves is released in time for Christmas. In a related story: Heads hung in shame, Hollywood's producers, writers, directors, and actors finally settle their differences.


Note: All release dates subject to change and/or totally guessed at.