1. The Lazarus Project by Aleksandar Hemon (Riverhead)
An ingenious mirror-narrative about two lives separated by 100 years: Lazarus, a 19-year-old immigrant, is murdered in 1908 when he tries to deliver a letter to the Chicago chief of police; Vladimir, a contemporary Hemon-like writer, becomes obsessed with the boy's story and travels the path of his life in reverse, from America to Bosnia. Subtly, the two stories begin to merge, creating a resonance that vibrates simultaneously on many levels—comic, poetic, crude, tender, playful, profound, musical, angry.
2. The World Is What It Is by Patrick French (Knopf)
French's life of Nobelist V. S. Naipaul is perhaps the most shockingly "authorized" biography in the history of authorized biographies. Naipaul outed himself, voluntarily, as a misogynistic, narcissistic, sadomasochistic monster—then didn't ask for a single revision. French handles the incendiary material with novelistic subtlety and grace.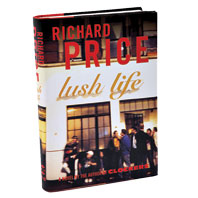 3. Lush Life by Richard Price (FSG)
The visceral pleasures of a whodunit yoked to the more cerebral thrill of a sociology project—an oral history of the modern Lower East Side. Price's commitment to immersive research, and his splinter skill for urban dialogue, allows him to ventriloquize seemingly every sentient being in the neighborhood: dealers, bouncers, real-estate barons, illegal Chinese immigrants.
4. Let's Talk About Love: A Journey to the End Of Taste by Carl Wilson (Continuum)
Wilson, a hip Toronto music critic, sets out to interrogate his deep hatred for Céline Dion. The result is a slim masterpiece of stunt criticism: a tour of the alien biosphere of Québécois pop culture, a philosophical treatise on taste (he's especially good on Bourdieu's "cultural capital"), and almost certainly the smartest thing that will ever be written about the Queen of Schmaltz.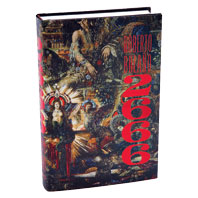 5. 2666 by Roberto Bolaño (FSG)
Bolaño's mind-expanding epic art novel, which revolves around a wave of murders in Mexico, is a category error. Its woollier digressions have no business on a top-ten list; its masterful stretches deserve a list of their own. Trying to rank it is like trying to thumb-wrestle a starfish. I'm putting it here, in the middle, purely as an act of surrender.
6. The Unfortunates by B. S. Johnson (New Directions)
You might pick up Johnson's lost (but newly rescued) experimental classic for the gimmick: It's a book in a box, with unbound chapters to be shuffled and read in any order you like. You'll fall in love, however, with something much more traditional: the honest, human portrait—in halting, self-lacerating, Beckettian prose—of a friend dying of cancer.
7. Three Memoirs:
Epilogue, by Anne Roiphe (Harper); The Suicide Index, by Joan Wickersham (Harcourt); An Exact Replica of a Figment of My Imagination, by Elizabeth McCracken (Little, Brown). The tragic memoir is a notoriously treacherous genre. These three, however—stories of a stillborn first son (McCracken), a dead husband (Roiphe), and a father's suicide (Wickersham)— find the elusive golden mean between grief and humor, sentimentality and cynicism, spontaneity and art.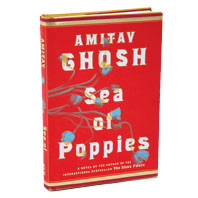 8. Sea of Poppies by Amitav Ghosh (FSG)
Ghosh's historical epic is so "historically epic" it verges on parody: a swarming parade of characters, clustered around the opium industry in 1830s India, all ushered by a nonstop adventure plot onto one very crowded boat, where they speak an insanely stylized concatenation of languages. It's somehow very fun instead of very stupid and kicks off what promises to be a deeply addictive trilogy.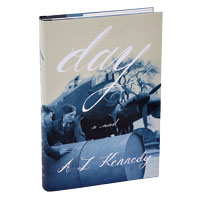 9. Day by A. L. Kennedy (Knopf)
The flaws of Kennedy's ambitiously lyrical novel (sketchy minor characters, familiar war plot) are overpowered by the book's secret weapon: the voice of sad-sack rear-gunner Alfie Day, which enters your ear, then permanently colonizes part of your brain, through a series of interior monologues written riskily in the second person.
10. Human Smoke by Nicholson Baker (Simon & Schuster)
Baker's fascinating, infuriating, unorthodox account of the Good War's origins is willfully myopic: He eschewed standard histories almost entirely in favor of primary sources (diaries, memos, newspapers). Critics who dismissed the book's revisionist innuendos as naïve, or even evil, missed the point. It never poses as an authoritative, comprehensive history; it's an autodidact's idiosyncratic attempt to refresh one of our most overfamiliar subjects.