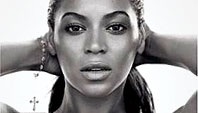 Pop
Notes to pop's megastars (we're looking at you, Beyoncé): (1) Do not release a concept album under an assumed name that expresses your inner split personality. (2) Do not divide said album into two CDs, one for each personality. (3) Do not fill the album with second-tier knockoffs of the sound that made you great. (4) Do not make a metal glove your new fashion signature.
Television
Remember when cop shows were about, you know, cops? Now it's no longer enough to carry a badge and a gun. To paraphrase Gypsy, you've got to have a gimmick, whether it's special powers (Medium) or traveling back in time (Life on Mars). The new season's only hit, The Mentalist, pioneers perhaps the strangest example of this tiresome genre: the cop-as-psychic-who's-not-really-a-psychic.
Movies
Hands down, the worst was Michael Haneke's senseless remake of Funny Games. But it was also a bad year for two gifted directors: Wong Kar Wai delivered the ludicrously corny My Blueberry Nights (pictured); Clint Eastwood bored us senseless with Changeling. Saddest of all, Marc Forster sucked all the fun out of 007 with Quantum of Solace: Not one cool gadget, and the lamest theme ever!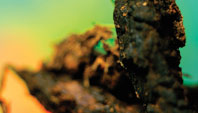 Art
The exhibition of large color photographs of human and animal excrement by Andres Serrano at the Yvon Lambert Gallery was one of the following: (a) good idea, bad work; (b) bad idea, bad work; (c) an attention-getting fizzle by a legendary shockmeister; (d) shit.
Books
You know a book trend is ready to die when its siren song starts calling to writers of all stripes. So, "in the tradition," as they say, of Malcolm Gladwell's Blink, we had white-covered, oversimplified, market-y concepts from policy scholar Zachary Shore (Blunder), Richard Thaler and Cass Sunstein (Nudge), and even Margaret Atwood (Payback). Best of the bunch, by a hair: Outliers, by Gladwell.
Architecture
Last year, everyone bitched about the Bernard Tschumi starchitect folly, the Blue Building. But any stylistic quibbles pale in comparison to SVA's new Soviet-style brick dorm (prison is more like it) on nearby Ludlow Street. At least the Blue Building is real architecture. SVA's contribution is total schlock.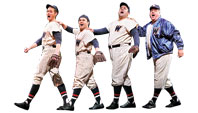 Theater
Commercial overreach doomed two good shows and kneecapped a potentially better one. [Title of show] and Passing Strange, both charming in small rooms, couldn't survive a giant house. And the Encores! revival of Damn Yankees packed way too much show in a four-night run, coming up sloppy and amateurish. Consider the 48-year run of The Fantasticks: Small and simple can be durable.
Classical
Already wheezing during the boom years, New York City Opera suffered a triple trauma when renovations to the State Theater forced the current season's near cancellation, fund-raising hit a wall, and incoming general manager Gerard Mortier decided to take his ball and go home. The tragic debacle leaves the company on the brink.