Rating System:
1 = Skip it
5 = Try it
10 = Buy it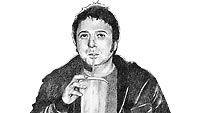 Tom the Guitar Hero
True Love, his power-pop outfit, recently opened for Nada Surf at the Mercury Lounge (he also plays in an AC/DC tribute act). Will fight anyone who insists the Darkness is a joke band.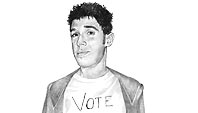 Adam the Contrarian Hipster
Co-proprietor of the highly opinionated badmintonstamps.com blog. Loves Sonic Youth; calls the Beatles "kids' music." Current faves include Lil Wayne and a London-based electronica-soul act called Hot Chip.



Sarah the Schoolteacher
Plays indie rock for her Park Slope students during lessons about discussing opinions (this year's class loves Yo La Tengo). The Lucksmiths, a mellow Australian trio, are a recent personal favorite.



Other People's Lives
Ray Davies
The Kinks front man's first solo album of all-new material mines the same vein of bittersweet mid-tempo rock that characterized most of his old band's songs. (Those expecting "You Really Got Me" retreads should look elsewhere.)
TOM: That Dylan, Lennon, McCartney, Townshend, and Davies are rock's greatest songwriters is a truth that I hold self-evident. All of them have their weaknesses, though, and Davies's is that he is least interesting when he writes about himself. While the title Other People's Lives would seem to suggest otherwise, on this album we're mostly subjected to lyrics like "Save me / baby / maybe," which should be beneath even the worst tunesmith.
Rating: 6
Best Track: "Is There Life After Breakfast?"
ADAM: What really kills this album is Davies's voice. It's forced, campy, and off-key, which works on all the Kinks songs about sad misfits, but just seems bizarre delivering the grandiose Neil Diamond–like lines ("Hey, girl, let's run away from time / We've still got mountains to climb a day at a time") found here. The track where he continually repeats the phrase "living la vida loca" is particularly unforgivable.
Rating: 2
Best Track: "Thanksgiving Day"
SARAH: I remember thinking as an avid 10-year-old oldies-station listener how ragged and different songs like "All Day and All of the Night" were from everything else. This album was the first time I'd heard Ray Davies outside the Kinks. I'm not sure what I was expecting, but this wasn't it. A lot of the songs have an almost Top 40 rock sound. I don't fault Ray Davies for "maturing," or going somewhere new, if that's what this is; I just prefer where he started.
Rating: 5
Best Track: "Next-Door Neighbour"
The Greatest
Cat Power
The artist born Chan Marshall departs from her usual aesthetic of sparse indie arrangements on this album, recorded with a backing band of Memphis studio musicians.
TOM: The primitive manner in which Cat Power usually records her songs reflects her fragile psyche so accurately that I worried this album, heavy on chops, would therefore be light on charm. Fortunately, the simplicity of the lyrics—few words in her vocabulary exceed two syllables—is the perfect complement to the soul groove. Still, my favorite song on the record is one on which Marshall is accompanied by only a crude electric guitar.
Rating: 7
Best Track: "Hate"
ADAM: Chan Marshall's previous albums are haunting and spare; it's surprising to find her trying something as laid-back as country soul. But it's successful: It reminds me of Van Morrison's best work. Her singing sounds so effortless floating over the band that it's easy to miss the intensely delivered, moving narratives that are her trademark, but they're still there. And as always, Miss Marshall's stunning looks make matters all the more intriguing.
Rating: 9
Best Track: "Willie"
SARAH: The second-grader I'm with is very excited at the start of the album. As the third song starts, she's getting visibly concerned, and wonders, "When is she going to start talking about cats?" I have to break the bad news to her, but she still likes the songs. "She sounds like feathers. And dirt," she comments aptly about Chan Marshall's strained-but-strong voice. Problem is, a lot of the songs are overproduced, and that voice is often lost in the polish.
Rating: 5
Best Track: "Lived in Bars"
Youth
Matisyahu
Dancehall beats to please the crowds, a weird backstory (he's a Hasidic Jew!) to please the journalists, and religious lyrics to please the neighbors near the erstwhile Matthew Miller's Crown Heights abode.
TOM: Matisyahu's ham-fisted melodic sense and the constant distraction of a hotshot drummer struggling to flex his every muscle started to make my left eye twitch after about three tracks. Take away the beard and the prayer shawl, and all you've really got here is a 311 tribute band wondering whether anyone would mind if they worked a few Sublime numbers into their set.
Rating: 4
Best Track: "Late Night in Zion"
ADAM: While Matisyahu may be the best reggae singer in the shtetl, I doubt anyone would be interested in this album if he were Jamaican. You can tell he's pouring his heart into these songs, but his voice is neither as strong nor as smooth as someone like Beenie Man or Super Cat, and the overcooked production doesn't help.
Rating: 3
Best Track: "Time of Your Song"
SARAH: The kids immediately perk up when I put this on, and want to dance. "What kind of music is this?" I ask them. Almost all of them recognize it as reggae. I show them some photos of Matisyahu, expecting them to be shocked to see he's a Hasidic Jew, but they're unfazed. I'm with the kids on this one: Reggae is reggae, whoever's making it, and the lyrics here are probably more meaningful than most. Though the tracks quickly start sounding the same, it still makes you want to dance.
Rating: 6
Best Track: "Jerusalem"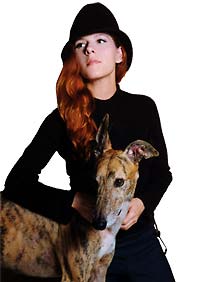 Fox Confessor Brings the Flood
Neko Case
Noted of late for her ecstatic, megamelodic contributions to New Pornographers tunes, the redheaded songstress returns to her roots on the country side of alt-country.
TOM: When Neko Case sings with the New Pornographers, she delivers her lines with a precision that, while appropriate to the task at hand, doesn't begin to hint at her range as a vocalist. On this album, however, spacious arrangements leave her ample room to put her throat through the paces, and it's damn impressive. If she'd written a few more choruses worthy of her pipes, you'd really have something.
Rating: 6
Best Track: "Margaret vs. Pauline"
ADAM: Artsy chicks in L.A. probably go nuts for this. Neko sings about cinnamon and sisters and tender places in the heart: not really my thing, though the songs are melodic enough, and the tasteful arrangements are a relief after listening to Matisyahu. She hits every note perfectly, but especially compared with someone like Cat Power, I find it so clean it's unmemorable—a backup singer's voice.
Rating: 7
Best Track: "Star Witness"
SARAH: The 8-year-olds have never heard anything close to country before, but when I put this on, they know what to do: "Yeeeehaw!" one of them shouts. Others jump up in a spontaneous square dance. That may be a premature reaction. These songs are slow and pensive, and the lyrics thoughtful. I ask them a little later what message they're getting from the songs. "She's feeling sad," says one.
Rating: 8
Best Track: "That Teenage Feeling"
The Life Pursuit
Belle and Sebastian
The Glasgow ensemble that made its name with a thousand wry, tastefully orchestral ballads about nostalgia and sexual confusion continues widening its musical range.
TOM: Musically, this album doesn't have an original bone in its skinny body, but these guys know what to steal. The soft, compressed vocal sound is pure Zombies, the fuzz bass vintage Sly Stone, the jangly chord arpeggios early R.E.M. The glam-rocky groove on "White Collar Boy" might have been sampled straight from "Rock and Roll Part Two." Lyrically, the band's characteristic sense of black humor is still in evidence. It adds up to a pastiche masterpiece.
Rating: 9
Best Track: "White Collar Boy"
ADAM: I used to love Belle and Sebastian. Then I saw them live and couldn't believe how unenthusiastic, uncharismatic, and soft (as in literally playing at an unacceptably low volume for a rock band) they were. That, coupled with their move toward white-boy-groove nonsense, led me to take an extended hiatus from the group. I stand by that decision. There are a couple of standout songs on the album, but on the whole Stuart Murdoch's voice is too thin and weak to match the lounge-pop accompaniment.
Rating: 4
Best Track: "Another Sunny Day"
SARAH: The kids like this album. "It's sparkling in my head," one of them says. They impress me by likening "Another Sunny Day" to Fleetwood Mac, and "White Collar Boy" to the Apples in Stereo. They know what they're talking about: The album is heavy on soft-pop psychedelic influences, with a bit of funk and blues thrown in. The songs grow on me after a few listens, but like a lot of heavily influenced albums, this one makes me want to hear the influencers much more than the influenced.
Rating:7
Best Track: "For the Price of a Cup of Tea"