Dungen, which just released its second U.S. album, Tio Bitar, to strong reviews, has to be the unlikeliest of the countless Swedish bands to become indie sensations here. Punk rock was invented precisely to vanquish this sort of long-haired stuff. Imagine swapping girlfriends and acid tabs with your pals in the sunny Swedish countryside—then imagine the soundtrack. The songs tend to be long, filled out with extended jams, and, yes, they sing in their native tongue, once considered the deal breaker for Swedish bands who don't wish to be confined to a country of 9 million. But such is the global ambition of Swedish musicians that this final taboo has been smashed. Ever since the Hives had their hit "Hate to Say I Told You So" five years ago, Swedish bands have flooded into this country at an inexplicable rate. Could there possibly be any good stuff left that we haven't heard? To find out, we assembled a panel of five music experts based in Sweden and asked them to compose a top-ten list of their favorite native bands. Their choices were all over the place—one list had nine bands that appeared on none of the other lists, and many of the most prominent names were absent. Peter Bjorn and John, who are currently (and rightfully) enjoying a moment here, rated just one mention, and the fabulous Dungen was shut out entirely. Here are the five bands that scored the highest, split between glamorous Stockholm and Sweden's left-coast industrial city Gothenburg.
JURY: Jan Gradvall, freelance music journalist;Andres Lokko, writer for Svenska Dagbladet;Pierre Hellqvist, editor of Sonic magazine;Pia Kalischer, music director at P3 Pop radio; Per Sinding-Larsen, music journalist for SVT television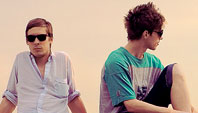 Studio
One critic describes their sound as "pure Balearic bliss," referring to the Balearic island of Ibiza, where electronic dance music like this thrived in the late eighties. You know what that means. Just add the party mixer of your choice, and you'll arrive home sometime after the sun comes up, remembering the music as the best you ever heard in your life.


Hello Saferide
This is the cover for one Annika Norlin, who gently strums an acoustic guitar while giving off a fairly intense wounded-girl-who- really-doesn't want-to- take-that-shit-anymore-but- probably-will-anyway vibe. Like Cat Power with a hint of Avril Lavigne.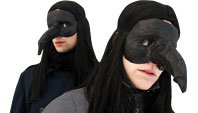 The Knife
Still more electronic dance music, though this is much darker, more-serious fare made by a brother-and-sister team. An intellectual approach to the dance floor, if that sounds appealing. They've become pretty big international stars. "You can't really ignore them, if you try," says a critic.


Robyn
Robyn was once like a Swedish Britney, only to be declared finished at 20. After a few bleak years, she formed her own label and now makes grown-up, but not too grown-up, pop music that has some bite to it. If our Britney ever makes a comeback like this, she'll be able to stop behaving like an idiot to get our attention.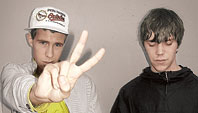 Tough Alliance
More electronic dance music, this stuff made by goofy art-schoolers. The group is described ominously by another critic as "annoying wiggas"— Swedish wiggas, the mind reels— but most agree that they make killer singles.
For completists and MySpace-trolling insomniacs, here are all the other bands that received at least one mention: Silverbullit (known as Citizen Bird in the U.S.), Laakso, Ring Snuten, Peter Bjorn and John, the Field, Frida Hyvönen, Jens Lekman, Familjen, the Concretes, Boat Club, Maia Hirasawa, Montt Mardie, El Perro Del Mar, José González, Andreas Kleerup, Eldkvarn, Air France, Anna Ternheim, Holiday for Strings, Melody Club, Watain, Petter Nordkvist, Alvy Singer, Timo Raisinen, Jenny Wilson, Shout Out Louds, Fibes Oh Fibes, Rapidboys, Tobias Fröberg, Promise and the Monster, Timbuktu, Thieves Like Us.