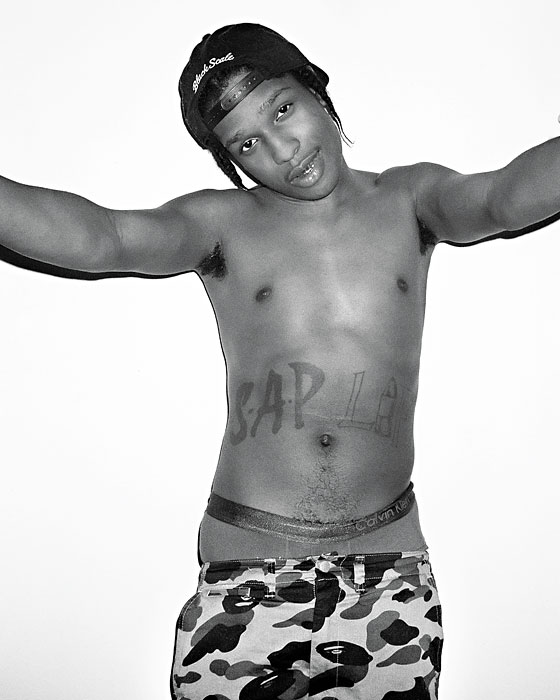 Last week, Harlem-bred ASAP Rocky, 23, who recently signed a record deal with the Sony-RCA subsidiary Polo Grounds worth a reported $3 million, released his mix tape LiveLoveASAP. He's part of a small but influential roster of New York City hip-hop artists who are pushing boundaries, not only in terms of what they wear and eat but also what influences they let in their music.
Since the mid-nineties, a certain strain of hood-glam rap has been perfected in New York: Guys like DJ Premier constructed unflinching beats that made you want to whip through Brooklyn nodding meaningfully to dudes hanging out on corners. Guys like Nas rapped about "Bullet holes left in my peepholes" and made you want to check the front door. This marriage of sound and content worked so well that many local rappers have stuck to it rigorously. The problem is that honoring the way things have always been done has invited a certain uninnovative fundamentalism. On the intro to his 2007 track "Hip-Hop," Brooklyn's Joell Ortiz summed up the insular mentality of the city's rap revanchists: "This is hip-hop," he spits out. "This is Carhartt jackets. Timberland boots, unlaced. This is Champion hoodies. Chicken wings and French fries. RIP pieces on the handball courts."
The good news is that not everyone in New York is afraid of change. Rocky's sound is most often linked to Screw music, the Houston microgenre that clicked hip-hop down to super slo-mo (everything souuuunddds liiiiike thiiiiiis) in order to better appeal to dudes tripping face on codeine (yes, he's a fan). At least in delivery, there are also strands of Odd Future, the maniacal Los Angeles collective that broke from the Internet to the MTV Video Music Awards earlier this year. Rocky and his crew borrow OF's incessant yells of "Swag," as well as their nihilistic, hip-hop-as-punk-rock live-show manners.
Rocky carries a traditional New York narrative—kid from the block, conversant with the drug trade, dreaming of riches. What he doesn't have is the traditional New York fealty to immaculately built verses. One of the most enjoyable rappers working today is Atlanta's Waka Flocka Flame, who barely bothers to string rhymes together; a popular shtick of his is shouting the first two-thirds of his name over and over. Rocky's not as lax, but he is cool with drift, with tracks that feel half-formed. His lyrics aren't meant to be studied. Instead, hearing him rap feels like a pretty good preview for what inviting him over to get blitzed and play Mario Kart might be like. On "Brand New Guy," he fitfully brags, "Fuck fly, I am fashion / Trying to cop that Benz ­wagon / My bitch drive it, my friends crash it." He recently explained to Pitchfork that "I used to be homophobic, but that's fucked up. I had to look in the mirror and say, 'All the designers I'm wearing are gay.' " Recently, he and his crew have become vegetarians. He's comfortable in his own skin, which means he's comfortable being peculiar.
Helping the cause is Clams Casino, one of Rocky's preferred producers who is known for often dreamy slabs of ambient noise undercut with a hard, crisp drum. Clams was raised and lives near the city, in Nutley, New Jersey, but originally skirted the New York scene altogether. He cracked the industry by working with the Bay Area's weirdo rapper Lil B (for more, read his self-help-memoir, which elucidates Based, his positivity-focused personal philosophy). AraabMuzik, a New York–via–Rhode Island producer, broke through by making bombastic beats for the Diplomats, a Harlem crew prominent in the early aughts (YouTube videos, showcasing his preposterous acuity on the MPC drum machine, also helped his name recognition). His own solo instrumentals, though, are much more expansive: They sound almost like electro-shoegaze act M83.
Crown Heights' Mr. Muthafuckin' eXquire is more locally sourced. He reveres the Wu-Tang Clan's Ol' Dirty Bastard, and you can hear as much from his unhinged flow. His self-confident broke-dude rhymes ("Drunk driving on a Wednesday" in his Mazda MPV) are reminiscent in part of goofball everyman Redman.
But they're all a product of the stranger, wide-open Internet hip-hop scene: Brooklyn's Das Racist and Detroit's troubled Danny Brown both appear on ­eXquire's underground hit, "The Last Huzzah." And there are more national connections: Rocky is down with Oakland's Main Attrakionz, a somber, spacey duo, and Spaceghost­purrp, a sex-obsessed Miami M.C. who is now crashing in New York with Rocky's crew. Of the assembled, Rocky is best poised to follow Odd Future's front man Tyler, the Creator, into the mainstream. But the scene's minor resurgence doesn't need a star to stay relevant. It just needs New Yorkers, happy not to sound like New Yorkers.
New York's New School Rap: A Yearbook
Mr. Muthafuckin' eXquire, Lost in Translation
eXquire seems content with the shabby lifestyle he currently finds himself enjoying (knocking back bottles of Georgi, hitting the chicken spot) and the lowbrow culture clouding his brain (C-list eighties movie star Michael Dudikoff, Jim Carrey's In Living Color character Fire Marshall Bill). He can be tender, too. On "I Should Be Sleepin', " he takes us back to the days of sneaking in his pajamas into the kitchen for late-night cookies and milk.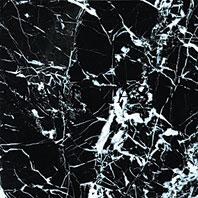 Clams Casino, Instrumental Mixtape
This collection strips Lil B and Soulja Boy's verses from Clams' beats and, seeing as they function perfectly well on their own, lets you home right in on their structural soundness. No East Coast boom-bap here: This is fragmented, frothy goodness, with any dip and dives­—record skips, bell tinkles, bird whistles—almost always falling back into unostentatiously pretty loops. The airy focus of "Motivation" is perfect for drinking three beers real fast and then zoning out while riding the bus.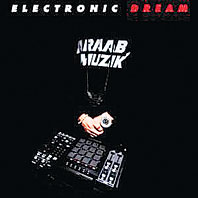 AraabMuzik, Electronic Dream
Most tracks are stamped with his trademark "You are now listening to AraabMuzik," but the reminder is unnecessary. Who else is skipping from bashed-in horror-movie thrills to calculatedly cheesy Europop and whatever trance jams the kids are rocking in Ibiza tonight? The blissed-out "Streetz Tonight" could have been swapped in for College and Electric Youth's "A Real Hero" as accompaniment for Ryan Gosling's ennui on the Drive soundtrack.




ASAP Rocky, LiveLoveASAP
"I be that pretty motherfucker," Rocky tells us by way of kicking off his Hot97 hit "Peso," and it doesn't really matter if the specifics of the statement are true. He's got enough swagger to convince us. On his new mixtape, Rocky furthers the established persona, shouting out his French braids and his Raf Simons, often over punchy new Clams beats and in between chopped and screwed choruses. In his words: "A weirdo / but I'm rare, tho."