1. How She Did It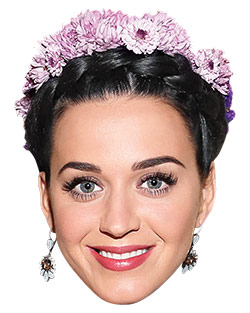 It could be argued that Katy Perry became the Queen of Top 40 by default. Or is it by design? Consider the pop-diva competition: All of them are more sharply defined personalities than Perry, musically and otherwise. Britney Spears is a cheerleader turned cyborg. Lady Gaga is a metadiva—a plus-size pop star and a theorist of the ­Warholian art of pop stardom. Ke$ha is a madcap party girl. (Miley Cyrus is a Ke$ha manqué.) Beyoncé transcends personality; she is a whole planet, a solar system, of talent and charisma. Rihanna began her career as a blank but swerved into darker, ­smuttier territory.
And Perry? Well, she started out as a slightly obnoxious screwball (remember "Ur So Gay"?) but in recent years has made a beeline for the middle ground and the middlebrow. She's nice-looking, she sings okay, she seems like a pleasant person. And she's omnipresent.
On Perry's new album, Prism, there are a few bustling dance songs and one goofy party tune in the vein of "Last Friday Night (T.G.I.F.)." But her bread and butter is the inspirational anthem, songs like "Firework" (2010) and the walloping jock jam "Roar." Come to think of it, power ballads are pop's bread and butter: the most reliable radio bait year after year, decade upon decade. Katy Perry has become the singer that the world's finest pop songwriters turn to for solid, straightforward renditions of their most surefire material. "I am a champion, and you're gonna hear me roar," the song says. Perry doesn't quite roar, truth be told. But she's got a firm grip on that title belt. —Jody Rosen
2. Team Perry
The indispensable collaborators who made her Katy Perry.
Dr. Luke
The songwriting, multi-­instrumentalist record producer behind most of Perry's hits.





Max Martin
The Swedish songwriter-producer (and Dr. Luke mentor) who's helped compose many of Perry's best melodies.





Cirkut
A Dr. Luke protégé who assisted with the production of Prism.







Bonnie McKee
The songwriter who helps with many of Perry's lyrics.






Johnny Wujek
Perry's longtime stylist, the guy responsible for her cupcake bra.
3. The Look
Perry's career in outfits.
4. The Competition
Can anyone dethrone Perry this fall? (Probably not.)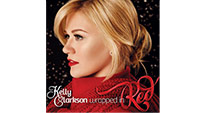 Who: Kelly Clarkson
Album: Wrapped in Red
Release date: October 29
YouTube views of first single: 62,753 ("White Christmas")
Twitter followers: 8,681,977
Copies of previous album sold in U.S.: 1 million (2011's Stronger)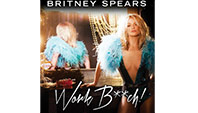 Who: Britney Spears
Album: Britney Jean
Release date: December 3
YouTube views of first single: 30,735,929 ("Work Bitch")
Twitter followers: 33,046,864
Copies of previous album sold in U.S.: 769,000 (2011's Femme Fatale)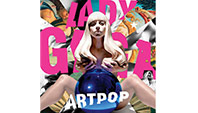 Who: Lady Gaga
Album: Artpop
Release date: November 11
YouTube views of first single: 82,882,317 ("Applause")
Twitter followers: 40,256,925
Copies of previous album sold in U.S.: 2.3 million (2011's Born This Way)
Who: Katy Perry
Album: Prism
Release date: October 22
YouTube views of first single: 132,795,280 ("Roar")
Twitter followers: 45,165,242
Copies of previous album sold in U.S.: 2.7 million (2010's Teenage Dream)
5. Perry, By the Numbers
U.S. Albums Sold:
2.7M: Teenage Dream (2010)
1.5M: One of the Boys (2008)
100? Katy Hudson* (2001)
"It reached literally maybe 100 people," says Perry.
• 392,490,235: YouTube views of Perry's "Firework," her most popular video.
• 49,897,000: Number of songs Perry has sold digitally, as of this August.
• 10: Number of No. 1 singles by Perry, more than any artist in history—except for Rihanna, who also has ten No. 1's.
• 5: No. 1 singles on Teenage Dream, more than any album in history—except for Michael Jackson's Bad, which also produced five No. 1's.
• 69: Consecutive weeks that songs by Perry spent in the top ten of Billboard's Hot 100 between 2010 and 2011, an all-time record. (Ace of Base comes in second, with 48 consecutive weeks in 1993 and 1994.)
• 16,065: Number of times Perry's "Roar" was played on the radio in a single week this month, more than any song ever.
• 11: Number of years it had been since any album by a female artist before Teenage Dream spawned three consecutive No. 1 singles. (Monica's 1998 album, The Boy Is Mine, was the last one to do this.)
*Her Christian-rock debut, released before she met Dr. Luke and before she changed her name to avoid confusion with the actress Kate Hudson.