Truly original pilots are tough to find this season, with the schedule stocked with yet more sexy doctors, sexy lawyers, a sexy nurse or two, plus brooding cops (who are sexy and/or Canadian). A few sitcoms intrigue—like NBC's Community—and there's a networkwide search for the elusive family comedy, with Modern Family perhaps the strongest contender.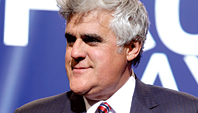 NBC
The Jay Leno Show

Leno at ten? It's so crazy, it just might work!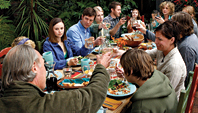 NBC
Parenthood


I love the movie; I like Ron Howard, Peter Krause, and Maura Tierney. But oy with the corny clichés in the trailer.
FOX
Glee

Musical, only witty! Freaks and Geeks, but singing! Absolute crack for drama geeks.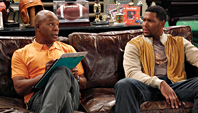 FOX
Brothers


A grim family sitcom with ex-Giant Michael Strahan tooth-gap jokes, and a trapped-looking CCH Pounder.
CBS
The Good Wife

It's nice to see Julianna Margulies—and the scorned-political-wife plot is timely.


CBS
Accidentally on Purpose


A Knocked Up ripoff with cougar gags, plus Jenna Elfman mugging ferociously.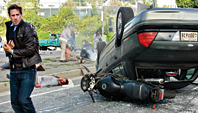 ABC
Flash Forward and Modern Family

A Lost-ish thriller and a smart, documentary-paced sitcom with fresh rhythms.


ABC
Cougartown


Sorry, Courteney Cox: If I never hear that "Rrowr!" sound again, I'll die a happy woman.