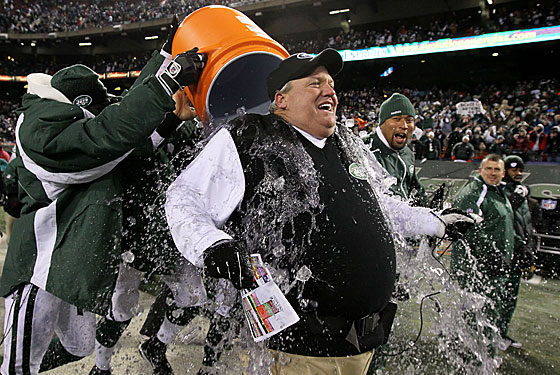 We toyed with the idea of naming this post "The Week NBA Jam Returned," because that would qualify as the most exciting piece of sports news most weeks. But most weeks, our New York Jets don't qualify for the playoffs with a probably-stadium-closing shutout. What else happened this week?
We spoke to Ronan Tynan.
The Natrix made its triumphant return.
Brett Favre embarrassed the Giants, and they started firing coaches.
Roberto Alomar got screwed.
The Knicks got Isiah Thomas's back.
Sean Avery got revenge.
We said so long to Randy Johnson.
And also to David Cone.
The Knicks started 2010 off right.
We watched the Long Island Blackbirds.
And we talked a whole lot about tomorrow night's Jets game.
Speaking of which, we'll be back tomorrow night after said Jets game. And then we'll back again Monday with the usual fun.