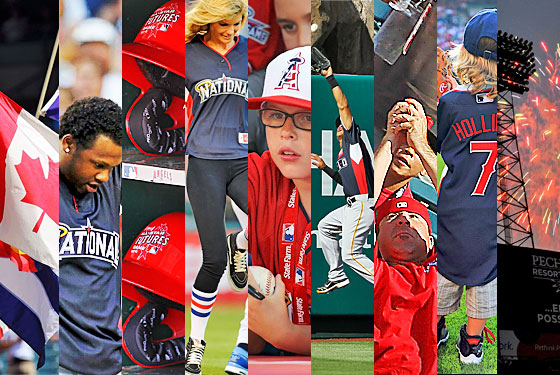 Tonight's All-Star Game was already going to be Yankee-centric, even without Mariano Rivera in the game: Derek Jeter, actor Alex Rodriguez, Robinson Cano, Andy Pettitte, Phil Hughes, and CC Sabathia (who won't appear) will all be present for introductions. But with the death of George Steinbrenner this morning, it's going to become all about him, and the Yankees legacy. It will be Major League Baseball's big good-bye to the man who profoundly shaped and changed the game, for better or worse.
If you're a Mets (or a Red Sox) fan, tonight's game might be unbearable for you: It's going to be a four-hour paean to your mortal enemy for the last three decades. But it is now unmissable for any Yankees fan, or anyone who appreciates Steinbrenner's legacy, even if they didn't like all of it. It is almost a certainty that you will see more of George Steinbrenner tonight than you have at Yankee Stadium over the last decade.
As Chris Smith said here earlier today, it's a fitting tribute: George big, powerful, loud, boorish, dominating, one last time. Baseball's one day of the year that it has all to itself ... today, it's George's. It had to be this way, of course. Enjoy: Tonight is the world's longest Yankeeography.