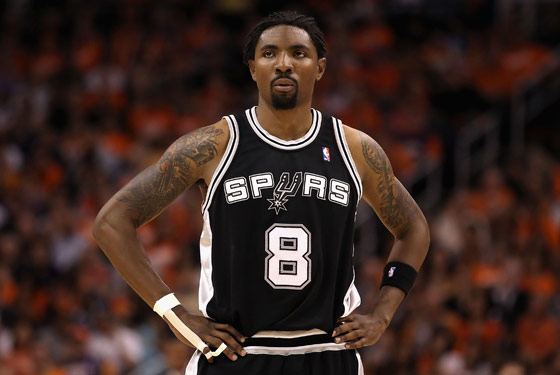 Having failed to convince Shannon Brown that playing for the eighth seed in the Eastern Conference is better than trying to win a third straight title, the Knicks have found a suitable backup option: They are about to sign Spurs shooting guard Roger Mason Jr. Frank Isola of the Daily News says it's a one-year deal for $1.4 million. Mason's a likable chap, but you get what you pay for.
So, what do you need to know about Mason Jr.? Well, we don't know if you have to keep saying the "Junior" in his name all year, but here are some things we do know.
1. He's trying to become an actor. Initially, everyone learned Mason Jr. might be a Knick through a video promoting Mason Jr.'s affiliation with acting coach John Pallotta. Pallotta has been "mentoring and developing actors for almost five years," and has testimonials from such luminaries as Susanne Alegiero, Angela Jayden, and Bill Rapp. (No, we don't know who those people are, either.) He's a playwright who seems to have only one headshot.