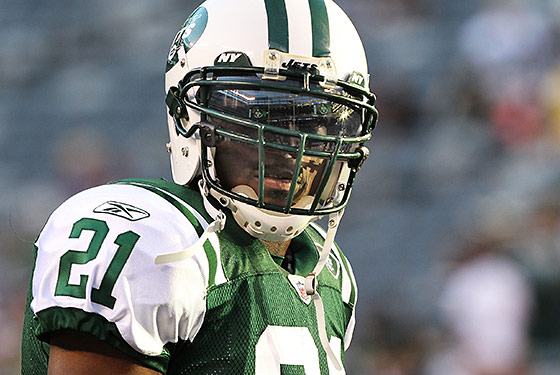 The Jets' loss last week was ugly and a little gross to look at, but it was an anomaly, a weird hybrid of strange decisions and bewildering offensive play-calling by coordinator Brian Schottenheimer. As even his wife noticed, the Jets threw the ball way too much last week. (We love the "even the wife noticed" stories that pop up every once in a while. Heavens, the missus took time out of her life as a coach's neglected wife to notice poor play-calling. It MUST have been bad!)
Anyway, the Jets are facing the Lions, who have one of the worst run defenses in the NFL, so everyone knows what must be done: Give the ball to LaDainian Tomlinson and Shonn Greene, and get out of their way. Establishing the running game is one of those fundamental things that a Rex Ryan–coached team must do to succeed, and it's something they've gotten away from in the last couple of weeks. The Lions are an ideal transition back to this power game; they've got one of the worst run defenses in the NFL, giving up nearly five yards a carry.
They also have a better passing game than the Jets, thanks to Megatron Calvin Johnson and quarterback Matthew Stafford, who, as the television will remind you repeatedly on Sunday, was drafted ahead of Mark Sanchez a couple of years ago. Even though Sanchez has a couple of playoff wins under his belt, Stafford's clearly the better quarterback right now. But Sanchez has the better team. Stafford will show off all his skills Sunday. Sanchez's job is to give the ball to other men and get out of the way.
The Jets are favored in Sunday's game, and they should be. Last week can be a blip everyone forgets about. But if they have the same issues, and lose Sunday to the Lions, this all turns into something different. For now, the Jets need a little swagger back. They're probably facing the perfect team to make that happen.