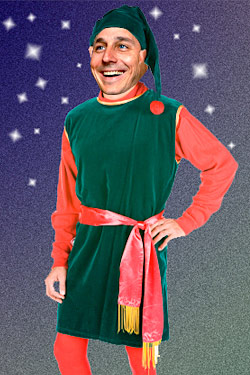 This week saw pretty much the full range of football stories: season-saving victories, devastating collapses, injured quarterbacks, maligned punters, playoff scenarios, text messages with poor spelling, shirtless fans, sitcom reruns, and of course, foot-fetish videos. But what happened this week that didn't involve uncomfortable press conferences?
The rested Knicks beat the Thunder, while Amar'e Stoudemire once again topped our Knicks Power Rankings.
The Rangers lost in a shootout in the NHL debut of Mats Zuccarello, a.k.a., the Norwegian Hobbit.
Sandy Alderson and Terry Collins appeared in a video. So did Len Berman. And so did a guy dressed as Edgar Allan Poe.
We looked at where a New York–area Winter Classic should be played.
And we spoke with Tom Fenton about his night as the Phoenix Coyotes' emergency backup goalie.
Well, that's it for us. Have yourself a merry weekend, and we'll see you on Monday.