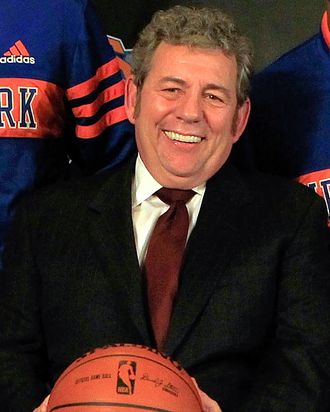 Photo: Chris Trotman/2011 Getty Images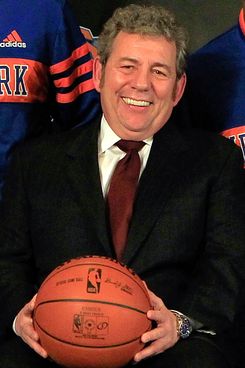 As the talent level of the Knicks appreciates, so too does the cost to watch them. Knick fans are being born and reborn as a club that now includes Carmelo Anthony and Amar'e Stoudemire makes its first legitimate playoff push in quite some time. As the New York Post reports, they're driving up the price of admission in the process. After maintaining season-ticket prices through six years of lottery-bound slapstick, James Dolan will finally up the ante for fans wishing to watch ball at the Garden.



MSG sports president Scott O'Neil is scheduled to meet with a raft of season-ticket holders today for a presentation on the new benefits that come with the significantly higher new prices.

[…] Dolan had not raised season-ticket prices the prior six seasons, sticking by a policy not to go there when the club fails to make the playoffs.

Before the season, the Knicks sold out of season tickets and created a wait list for the first time since 2001-02. More than 4,000 new season tickets were purchased for the season.
An uptick in price is to be expected, given the improved performance of the team, but there's bound to be a little grumbling from the diehards who once filled MSG to watch Jerome James earn a hundred grand per jiggle. As Sports Illustrated's Zach Lowe tweeted this morning, it'd be cool if those who braved the Isiah era could receive an exemption; reparations, really. There could be some sort of screening quiz with questions like, "In whose face did Zach Randolph splash a cup of water during a timeout?" and "Which Knick once ran into the crowd to break up a fight involving his wife?" (Props if you can answer, without looking, in the comments. Those are the easy ones, though.)
In all seriousness, this is what Marlo Stanfield would call "one of them good problems." If ticket prices are increasing, that means the Knicks are up to something good. New fans are coming out of the woodwork, and you can't blame them. Madison Square Garden promises to be packed for the upcoming playoffs and for successful seasons to come (fingers crossed). The more the merrier, really.