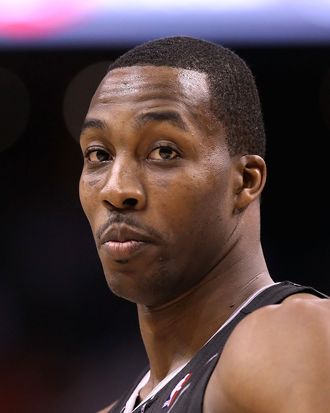 Photo: Christian Petersen/2011 Getty Images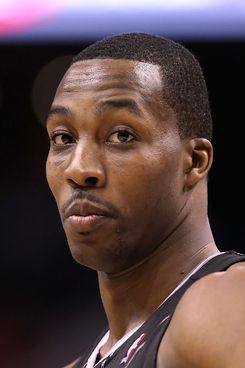 The Knicks are on ESPN tonight, and the national audience will get to see New York in some dire straits (which is how the national audience likes 'em). Mike D'Antoni's men have lost six of their last seven games, including a fourth-quarter nosedive against the Celtics that dropped them to an even 35–35. Thus, when the final buzzer sounds this evening, the Knicks will either have broken their fall or will hold a losing record for the first time since late November.
Avoiding the dip will require a steadier, more focused effort than New York's last showing against the Magic (or really any showing in the last few weeks). Dwight Howard, of course, is problem No. 1. Ronny Turiaf will get the start and the task of keeping Howard without the ball and away from the rim. Should Turiaf get into foul trouble, it'll be some combination of Amar'e Stoudemire, Shawne Williams, and possibly Shelden Williams, none of whom has the size to stop the Orlando big man (though, to be fair, there are buildings without the size to stop Howard). Ideally, there will also be some opportunities for Chauncey Billups to check Dwight and karate-chop his knees to avenge the deep thigh bruise they gave him three weeks ago.
Meanwhile, though Howard caused problems early, it was Orlando's shooting and New York's lack thereof that sunk them in the March 1 meeting. Billups, who is still a bit hobbled from the aforementioned Howard kneeing, will have his hands full with Orlando's little cannonball of a point guard, Jameer Nelson. The rest of the Knick perimeter defenders will have to find a balance between helping on Nelson (and Howard) and covering snipers like Jason Richardson, Hedo Turkoglu, and Ryan Anderson (but, thankfully, not J.J. Redick, who's out with an abdominal strain).
On what should be the easier end of the floor, it'll be the usual question: Can Amar'e, Melo, and the rest of the Knicks find some offensive synchrony? The second quarter of the last Magic game was among the prettiest stretches of team basketball we've seen from these new Knicks, but both stars went to isolation ball thereafter. Stoudemire is perfectly capable of creating for himself against Howard, who won't track him out to the perimeter, and against Anderson and Brandon Bass, who aren't big enough to stop inside. Anthony, though, struggled one-on-one against the feisty Richardson last time around, and could very well see his sneering face once again this evening.
So … yeah. That's a lot of problems to solve, but the solid first half against Boston on Monday was a reminder that this club can stand toe-to-toe with a contender if they're putting in work. With luck, they'll establish that kind of energy early, then maintain it this time around. A winning record depends on it.