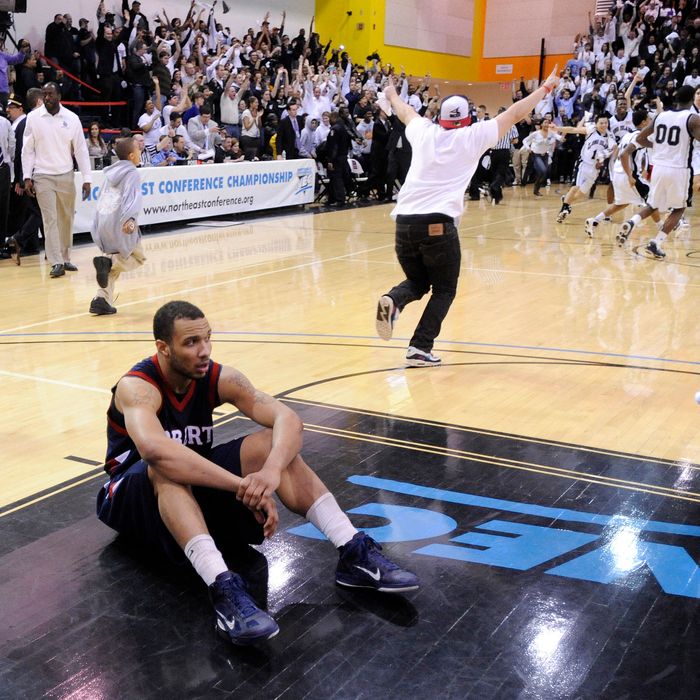 Photo: Bill Kostroun/AP2011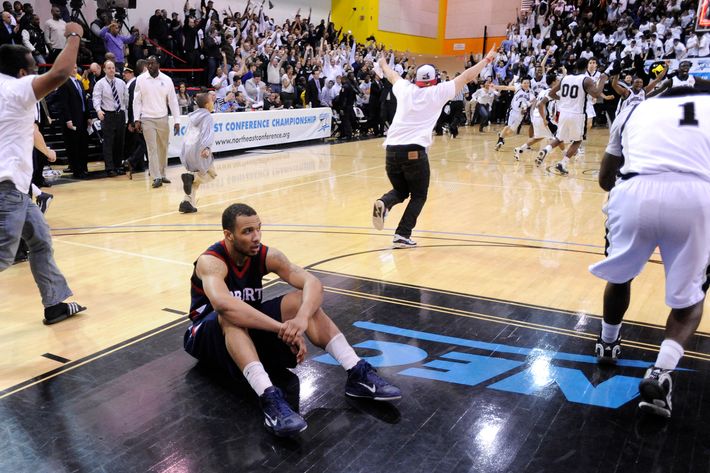 The NCAA Tournament begins in earnest on Thursday, and this year's bracket includes three area schools: two from the city proper, and one located just across the river in Jersey City. Over the next few days, we'll take a look at each of those three local teams. (Sorry, Princeton, UConn, and Syracuse: You're too far away for purposes of these previews.) Today: the Long Island Blackbirds, the No. 15 seed in the East region.
How They Got Here: Jim Ferry has slowly been turning the Long Island program over the last eight years, but this was the year he finally broke through. The Blackbirds dominated the Northeast Conference this year, finishing off the conference tournament with their thirteenth consecutive win. They ended up winning 21 of their last 22. Ferry has been cobbling away for a long time, and at last, he found land. That was an awesome mixed metaphor. By the way, if you want, you can e-mail him. Tell him we're all rooting for him.
Key Wins: Not much. The best team they beat all year, according to Ken Pomeroy rankings, was Robert Morris, ranked at No. 151. (The Blackbirds are No. 121 themselves.) They did beat RMU twice, including in the conference championship game. The best team, according to KenPom, they lost to all year was Northwestern, in Evanston by sixteen, and their record against fellow NCAA tourney teams is 0–1: They lost by three to St. Peter's on the road in November.
Who to Watch: Long Island is surely going to lose to North Carolina, but they will make certain it is entertaining. They are one of the highest-scoring teams in the nation, with four players averaging double figures and eight players averaging at least eight points per game. Their best wing player is senior Kyle Johnson, who is a god, and the breakthrough player of the NEC tournament was sophomore Jamal Olasewere, who scored 31 in the title game. The happy warm story belongs to sophomore Julian Boyd, who missed all of last season with a heart condition but returned this year to make the all-NEC team.
Tournament History: This is the Blackbirds' fourth-ever NCAA tournament; they've never won a game. They lost to Virginia Commonwealth in 1981, Northeastern in 1984, and Villanova in 1997. That 1997 team was the really fun high-scoring team with Charlie Jones and Richie Parker.
Who They'll Play: No. 2 seed North Carolina, at the Time Warner Cable Arena in Charlotte, at 7:10 on Friday night.