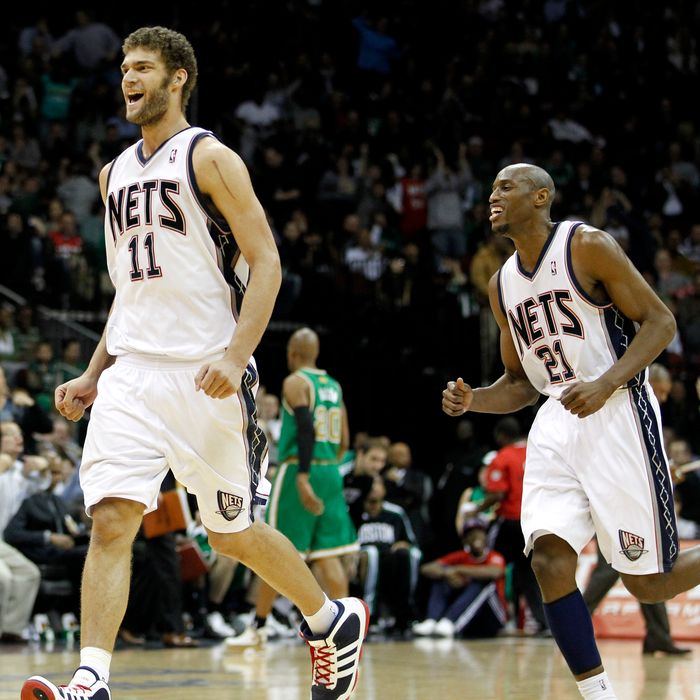 Photo: AP Photo/Julio Cortez/AP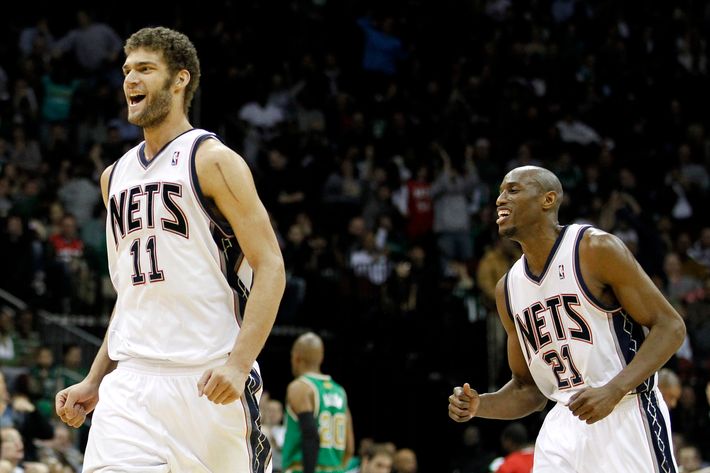 The Nets' back-to-back wins over the Raptors in London kicked off a winning streak in which they'd also top the Warriors and Clippers back home in Newark. The common thread among those opponents, of course: None are in playoff position in their respective conferences. But the Celtics, they are in a playoff position — tied for the top spot in the East, in fact, despite two losses in their last three through Sunday. And last night, the Nets beat them too, extending their winning streak to five and handing Boston's Big Three their first loss in New Jersey.
A playoff berth remains a long shot, though: The Nets sit five and a half games back of eighth-place Indiana, but they'd need to pass not only the Pacers, but the Bobcats, Bucks, and Pistons to find themselves in the playoff picture. (Should they sneak in as the eight seed, a rematch with these Celtics is entirely possible.) The stars of last night's 88–79 victory: Deron Williams, whose sixteen points included a critical three in the final minute; Brook Lopez, who led the Nets with twenty points; and Kris Humphries, who added sixteen points and fifteen rebounds.
That's two straight wins in front of sellout crowds at the Prudential Center, by the way. Jubilation in Newark, indeed: