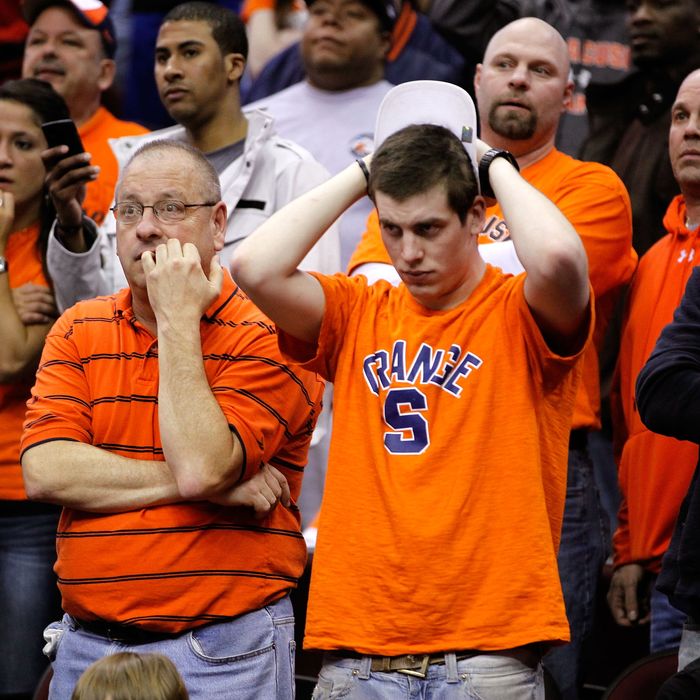 Photo: Gregory Shamus/2011 Getty Images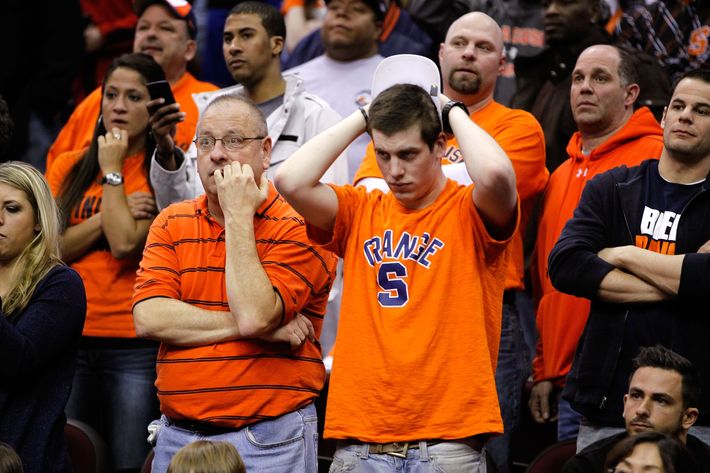 Coming into the NCAA Tournament, many observers felt that Connecticut, thanks to their five wins in five games during the Big East Tournament, either: (a) would be too exhausted from running that otherworldly gauntlet to even survive one half in the tournament, collapsing into a heap of sweat and gristle at the 3:04 mark; or (b) win the national championship in a walk, because — all together now — Winning the Big East Tournament Is More Difficult Than Winning the NCAA Tournament. (Some people actually said this. Lots of them.) Connecticut is still around, but the Big East Tournament seems to have little to do with it.
The mass carnage of the first weekend of the NCAA Tournament left only two of the eleven Big East teams standing, each of which had the decided good fortune of having a Big East team to play in the second round. Let the history books note that the only two Big East teams to make the Sweet 16 were the No. 9 and the No. 11 seeds in the Big East tourney. You can take that as evidence that the league was massively strong top to bottom. Or you can take it as further proof that the adage "they just beat each other up during the conference season" has little to do with the championship quality. This goes for all leagues, including the Big 12 and B1G Ten, both of which have disappointed in the postseason. Pretty much everyone has disappointed, save the city of Richmond.
Some Big East gave a valiant effort but fell short (West Virginia), and some crapped out in ugly, let's-never-talk-about-this-again fashion (Notre Dame, Louisville). But no two teams had more difficult losses than Pittsburgh and Syracuse. Pitt's reputation for tourney flops is fully bronzed now after a wild, still-not-quite-sure-what-happened loss to Butler on Saturday, but Syracuse's loss to Marquette might have been worse: It's more accurate to say that Syracuse lost to Syracuse, rather than Marquette beating Syracuse.
In an ideal universe, such a massive conferencewide faceplant would temper expectations for next season and the inevitable "only conference in college hoops that matters!" chest-beating. But we will not hold our breath for that.