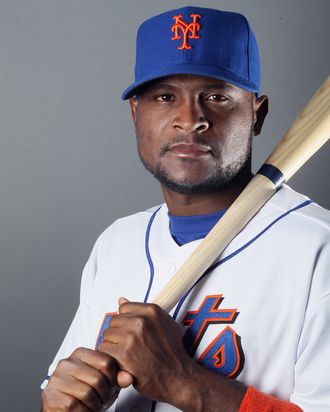 Photo: Elsa/2011 Getty Images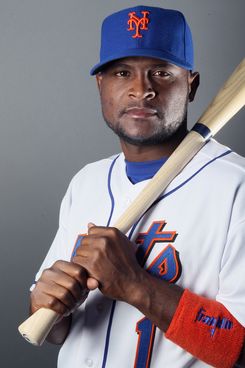 Luis Castillo drew the ire of Mets followers in his sometimes injury-plagued, occasionally hilarious, uniformly well-compensated stay in New York. Now that he's been released and scooped up by the Phillies, he's already made a headline or ten in Philadelphia papers. The organization expected Castillo to arrive in Clearwater, Florida, on Monday, but he didn't ramble in until well after Tuesday's spring training game. The Phillies aren't concerned. Do they look concerned? Because they're totally not.



Castillo's agent gave him the wrong date, said Amaro. "He thought he was expected today, we thought it was yesterday.

"We'll just have to evaluate him 1 less day."

Someone asked Amaro whether the details surrounding Castillo's release from the Mets concerned him. "I don't know what happened with he and the Mets," Amaro said. "And that's not my issue. What I'm concerned about, what I'm worried about, is how he handles himself here."

Amaro also said: "You guys are making a little too much out of this."
Philadelphia manager Charlie Manuel, for his part, was "not disappointed" with Castillo's dawdling. The word now is just that Castillo's expected reporting date was miscommunicated somewhere along the line, but we'll stick with our original theory that he made the 150-mile trip from Port St. Lucie to Clearwater on the back of a Malayan tapir, or perhaps via toilet bike. These things take time. Meanwhile, the Mets will just watch from afar, sort out their freshly opened hole at second base (Brad Emaus got the start yesterday), and quietly send checks Castillo's way.