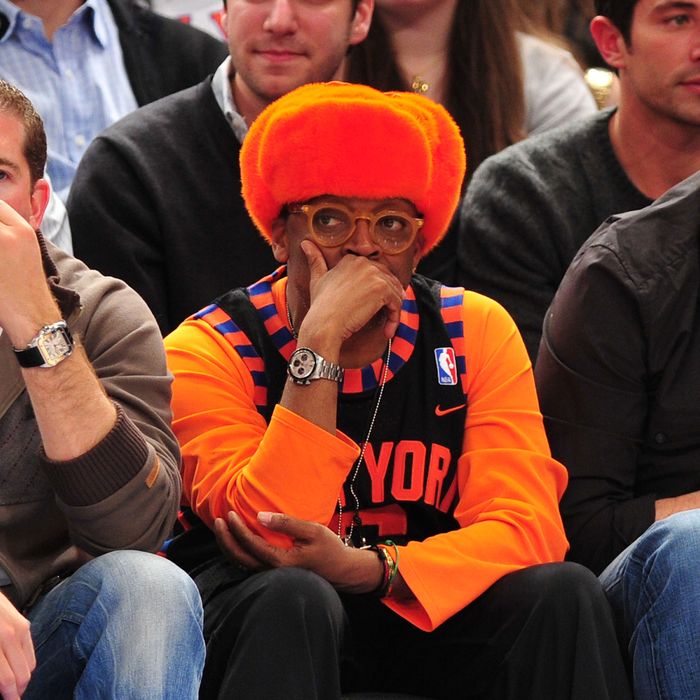 Photo: James Devaney/2011 James Devaney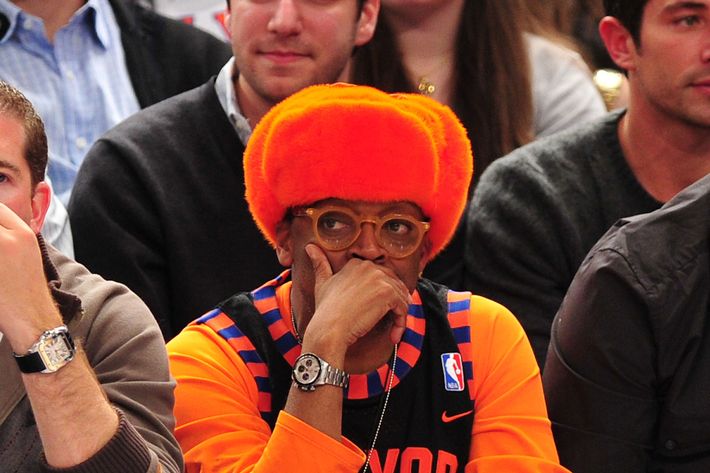 The last time the New York Knicks were under .500 was November 27, following a tough 99–90 home loss to the Atlanta Hawks. Right after that, they won eight in a row, culminating with a giddy 129–125 win over the Denver Nuggets, which featured six Knicks scoring in double figures. The Nuggets were reeling at the time, five games over .500, with the Knicks seven games over. The Nuggets have been nine games over .500 since that game. The Knicks have now been eight games under. Oy.
The Knicks lost 111–99 to the Magic last night, and even though this probably won't make you feel better, they really didn't play all that awful. Dwight Howard was unusually dominant — if he shoots 11-of-15 from the field and 11-of-13 from the line during the playoffs, the Magic will win the NBA title — and Amar'e Stoudemire had one of his offensive worst games in months, shooting 6-for-20 from the field. But Carmelo Anthony looked focused and driven — even diving and fighting for some loose balls — while dishing out nine assists, just two below his career high. Chauncey Billups looked better than he has in a while too, and until the now-ritualistic fourth quarter offensive collapse, there were some happy things happening.
But they weren't enough, and the Knicks not only seem destined for the No. 7 spot in the playoffs — they're two games behind the Hawks now — but they have a very real chance of going into the playoffs under .500. That happened the last time they made the playoffs too, winning only 39 games in the 2003–04 season, and they were swept out of the first round by the Nets. (The Nets!) Everyone's all excited about the playoffs, but no one wants to be the Seattle Seahawks.
The Knicks have only eleven games left in the regular season, and even though there are a few positive signs (particularly Carmelo's enthusiasm last night), it's difficult to see the Knicks figuring all this out. (Or even, you know, discover some new players.) At the very least, though, you can just hope they'll win six of those eleven games. To save everyone a little embarrassment.