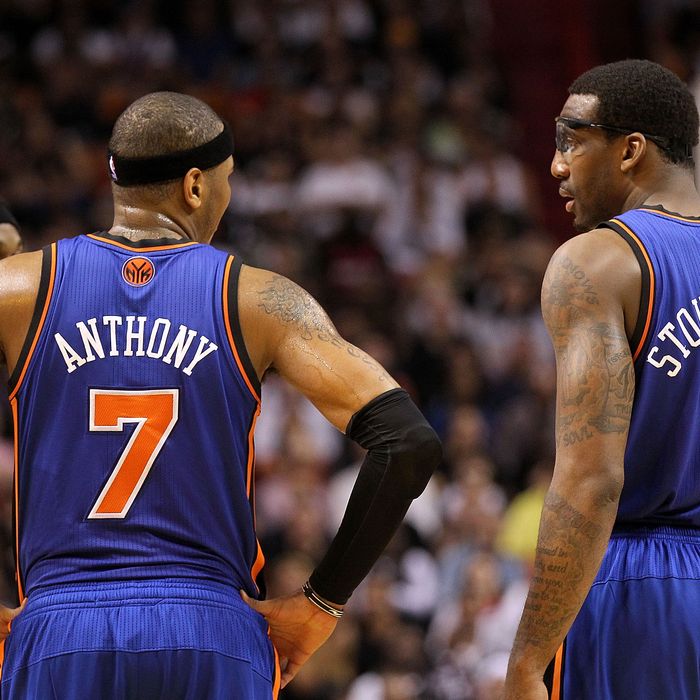 Photo: Mike Ehrmann/2011 Getty Images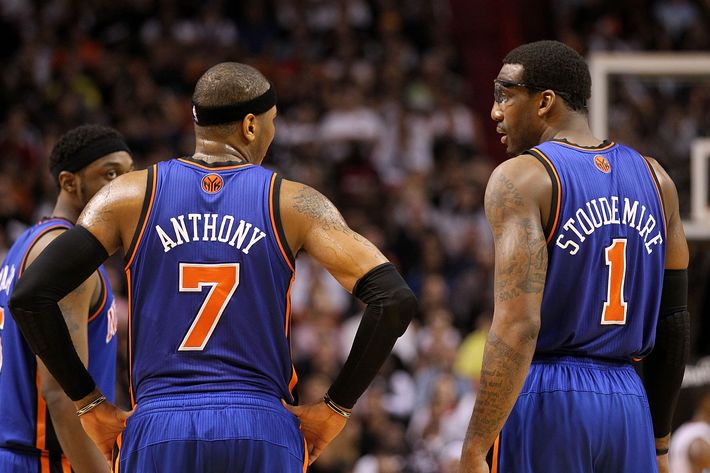 The Knicks are tired. We understand. We've watched them lose these four games in a row, these seven of eight, and we're tired, too. They must be exhausted. Amar'e Stoudemire is beat, and the players are, frankly, a little tired of looking at their teammates' stupid faces. "If nothing else," one player told the Daily News, "we need a break from each other." So, no practice yesterday. Hopefully there were also naps.
It is tempting to note that the Knicks' schedule grows a little easier in the next week or so, but then again, they have been losing to both good and bad teams of late, no discrimination. But five of their next six games are very winnable. They get Milwaukee tonight at the Garden, with Charlotte (the only road game), Orlando (in a makeup of the asbestos game), New Jersey, Cleveland, and Toronto afterward, before a key game in Philadelphia on April 6. For a team in desperate need of something happy to happen, this is a nice little schedule coming up.
Of course, they could lose all six and still make the playoffs, though let's hope it doesn't come to that.
More to the point: The Knicks just need a win; they need something good to happen. They need to get back to .500: That might be nice. Otherwise, it won't be the Knicks who take days off from the Knicks: It'll be the rest of us.