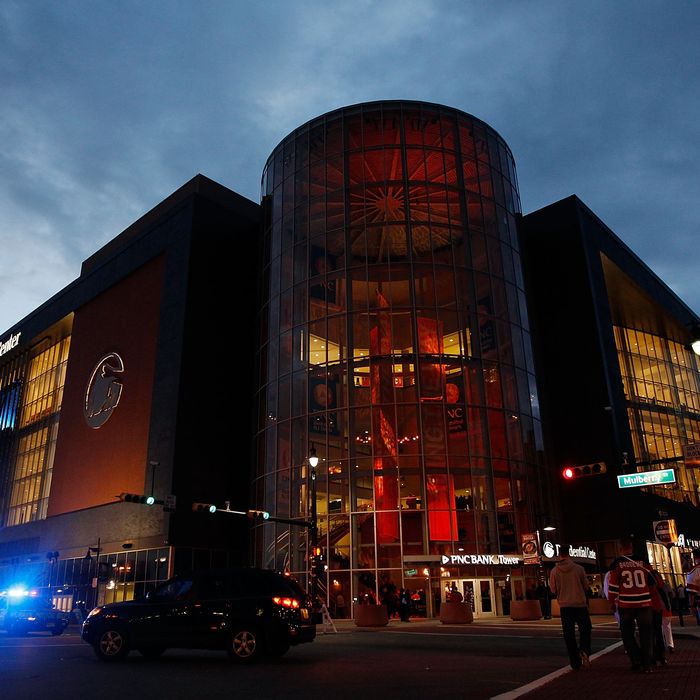 Photo: Mike Stobe/2010 Getty Images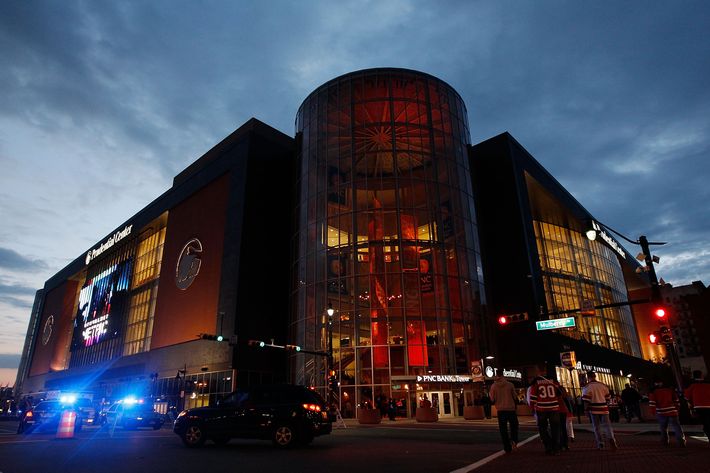 The NCAA Tournament's frantic first weekend has come and gone, and we've all had a few days to catch our breath. But it revs back up tomorrow night, and then, Friday, the local angle kicks in: The Tournament is coming to Newark. You can totally go watch the games, actually.
Yep, the East Regional is in Newark, at the Prudential Center, which, if you haven't been, you should really check out. (It's nice! Swear!) The first game is Friday night, at 7:15, between North Carolina and Marquette, with Ohio State-Kentucky on tap directly afterward.
Newark mayor Cory Booker talked to us earlier this month about his preparations for the influx of humans coming in for the tourney, and the city is putting its best foot forward, too. There will also be a job fair and viewing parties for tomorrow night's games and Saturday's games.
Also: Tickets are still available! Well, they're sold out, but StubHub has hundreds of them. Friday's games are more expensive than Saturday's Sunday's game, which makes sense, considering there are two of them. But the seats are still cheaper than they might have been if Syracuse hadn't lost to Marquette on Sunday. So there's a tiny silver lining to that.
But yes: The tournament's never coming to the Garden, so this is honestly as close as the tournament's ever gonna get to our fair city, barring a play from Brooklyn in ten years. We're going. You totally should, too.