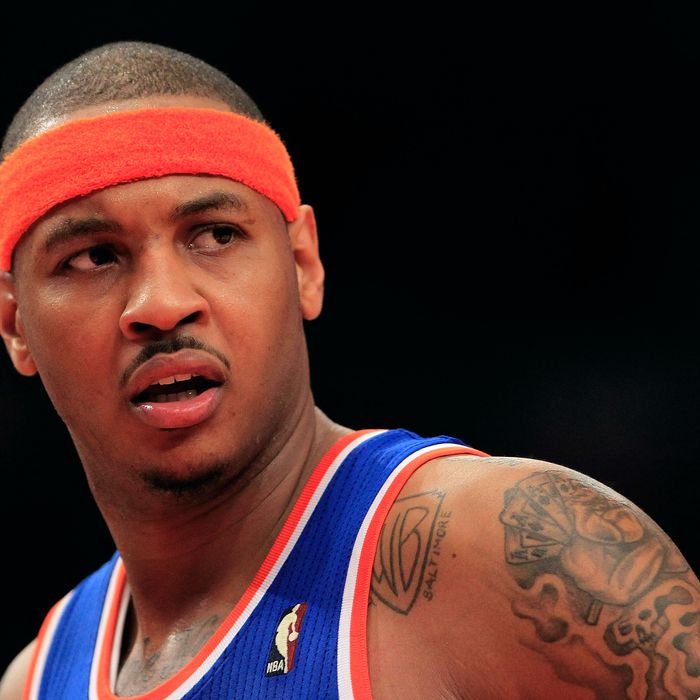 Photo: Chris Trotman/Getty Images/2011 Getty Images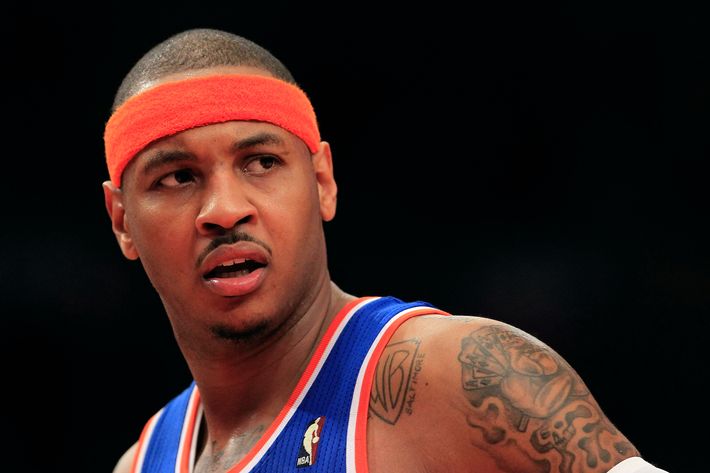 The Knicks have a few issues to work through these days, and even if things aren't quite as bad as they may seem, facts are facts: This week they dropped games to Milwaukee, Boston, and Orlando and fell below .500 for the first time since November. (One hopes they rested up on their off day yesterday, at least.) And their record since the trade for Carmelo Anthony dropped to 7–10 — though Anthony did regain the top spot on our Knicks Power Rankings, for what it's worth. But what happened this week that didn't involve the pairing of basketball and Broadway?
The Rangers beat Pittsburgh and Florida, then lost in a shoot-out to Ottawa to move within two points of sixth-place Montreal.
The Big East didn't have a particularly good weekend in the Big East Tournament.
The Mets released Oliver Perez.
Buck Showalter ripped Derek Jeter, sort of, while Chris "Mad Dog" Russo got mad at Joe Girardi.
The Yankees Rotation Derby entered its final days, with Ivan Nova and Freddy Garcia poised to win the final two spots.
Tom Zbikowski prepared for his fight in Atlantic City tomorrow.
And we spoke with Don Mattingly biographer Mike Shalin.
That's it for us. Have a great weekend.