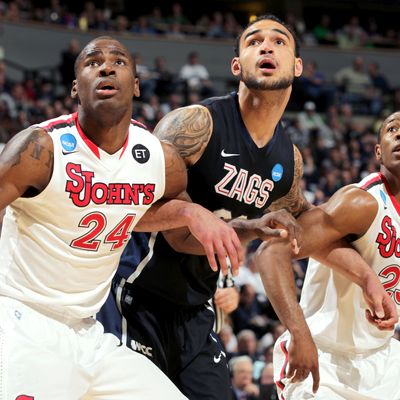 Photo: Doug Pensinger/2011 Getty Images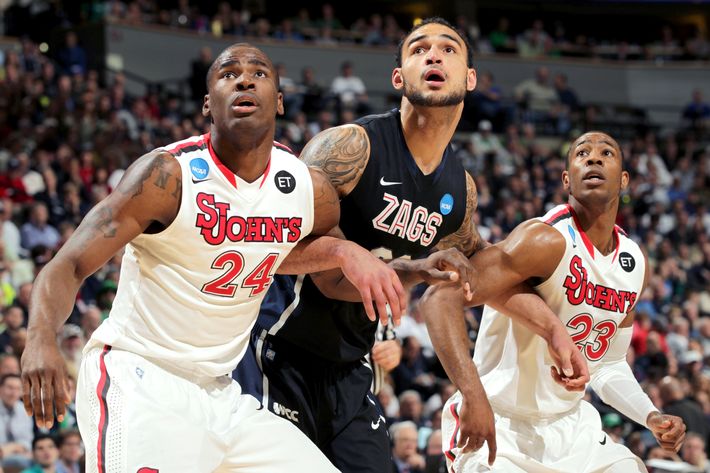 Three area teams heard their names called on Selection Sunday this year: St. John's and LIU from the city proper, and St. Peter's from just across the river in Jersey City. But St. John's lost to Gonzaga in their first game, while the other two are huge underdogs tonight. (Charlie Sheen picked LIU to win, though, so obviously that's going to happen.) In general, yesterday's afternoon games provided all sorts of drama, while today's daytime slate saw George Mason storm back to beat Villanova. But what happened this week that didn't involve learning where truTV was on your cable system?
The Knicks lost twice to Indiana before draining twenty three-pointers in a win over Memphis. Amar'e Stoudemire remained atop our Knicks Power Rankings.
The Rangers scored six times — including thrice on the power play — in a win over the Islanders.
The Mets released Luis Castillo.
We learned that Derek Jeter once made party guests turn over their cameras and cell phones.
The field narrowed in the Yankees Rotation Derby, and Ivan Nova impressed in six no-hit innings Wednesday night.
And we spoke to writer Kostya Kennedy about Joe DiMaggio's 56-game hitting streak.
That's it for us. Have a great weekend.