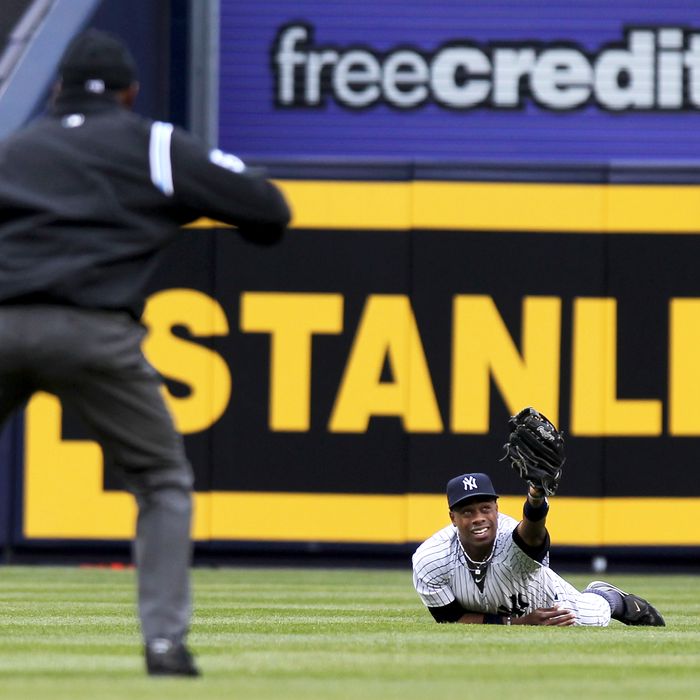 Photo: Nick Laham/2011 Getty Images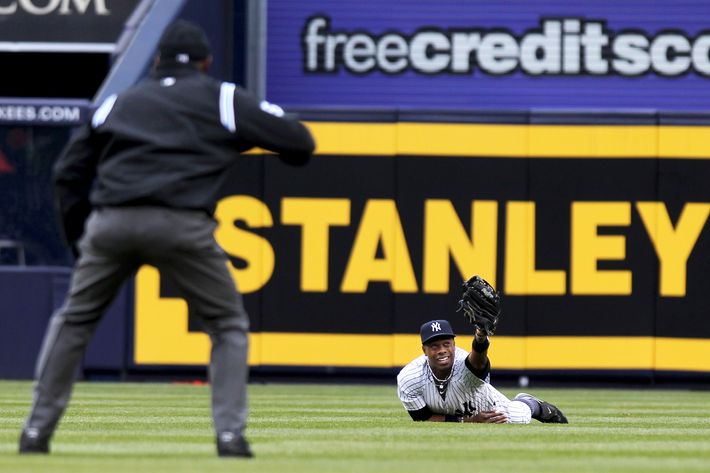 So far, so good. The Yankees opened their 2011 season with a 6–3 win over the Tigers today, and there was plenty to like, beyond the mere fact that professional baseball players were once again playing professional baseball for our entertainment. Curtis Granderson — whose status for Opening Day was in doubt earlier in the week because of a strained oblique — hit a go-ahead homer in the seventh inning and made nifty plays in the field in both the first and ninth innings. Notorious slow-starter Mark Teixeira hit a three-run homer off Justin Verlander. And the Yankees got to show off their fancy new bullpen, which today went Chamberlain to Soriano to Rivera. (All three were perfect.) Reading too much into the first of 162 games is obviously misguided, but we can at least say this: The bullpen had a better opening game than it did last year. Then again, considering what they spent on that bullpen in the off-season, it had better.
Meanwhile, the YES booth — when it wasn't causing Twitter users to pick on Michael Kay — provided the unintentionally funniest moment of the day, when Ken Singleton accidentally referred to Tigers second baseman Will Rhymes as "Busta" before catching and correcting himself. (In fairness to Singleton, he also provided a legitimately interesting anecdote — to those of us legitimately interested in such things, at least — about how Curtis Granderson's family invited hitting coach Kevin Long to Thanksgiving dinner during the off-season. Long declined.) In any case, it's good to have you back, baseball. One down, 161 (and then some, hopefully) to go.