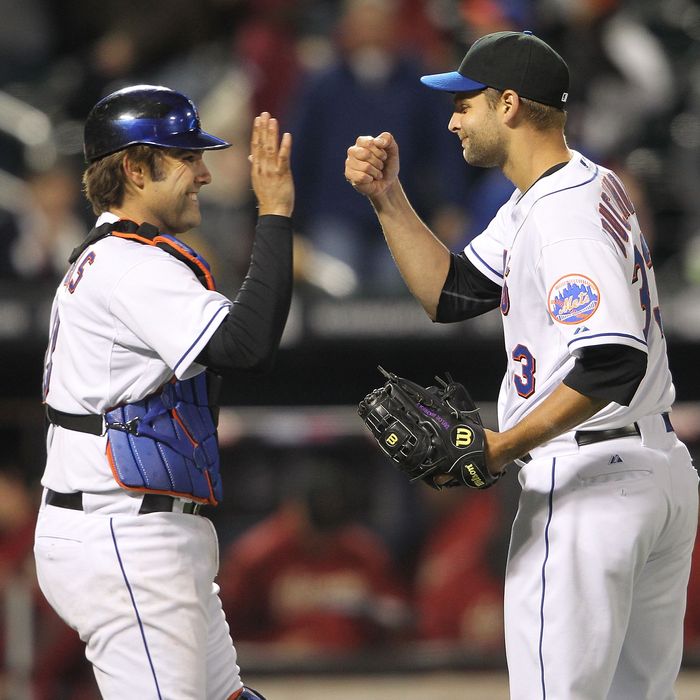 Photo: Nick Laham/2011 Getty Images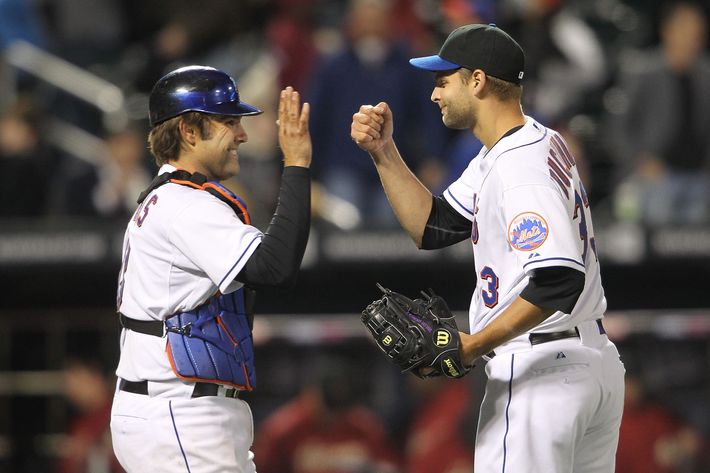 By our count, at least three Mets streaks ended last night: With the 9–1 win over Houston, the team snapped its seven-game Citi Field losing streak. With a home run in the fourth, David Wright emphatically ended the longest hitless streak of his career at twenty at-bats. And simply by taking the field, Jason Bay ended his streak of 270 days without appearing in a major-league game due to one injury or another.
It's been a rough couple of weeks for the Mets, what with the twelve losses in fourteen games heading into last night's contest, and the related media coverage pointing out everything from their dirt-cheap tickets to their continued ranking as one of the least cost-effective teams in the league. So yeah, the Mets needed something good to happen. And last night, a few of them happened. (Perhaps here is where we mention that Chris Capuano allowed just one run over seven innings in his best start of the year.)
Of course, not everything went exactly according to plan: After just five innings with their preferred outfield in place, Angel Pagan left the game with a pulled muscle in his left side. (It's nothing major; he's considered day-to-day.) In any case, the Mets play Arizona at Citi Field tonight. Jason Bay is back. David Wright's not in the worst slump of his career anymore. And with a victory, they'd be on their first winning streak since the opening week of the season. You've gotta start somewhere, right?