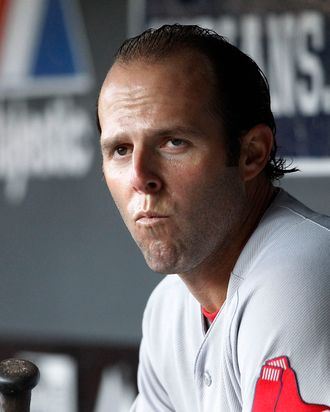 Photo: Leon Halip/2011 Leon Halip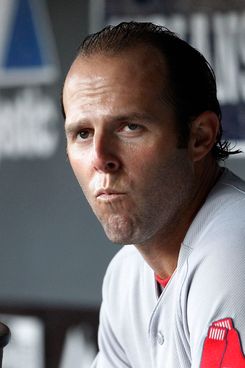 We'll say this up top, because it needs to be said: Gloating in April is dangerous enough as is, and any Yankees fan who lived through 2004 understands that by proclaiming the Red Sox dead at any point in the season, they do so at their own risk. That said, let's soak in, while we can, what these 2011 Red Sox — the ones, we'll remind you, picked to win the American League East by 45 of 45 ESPN experts — have gotten themselves into with an 0–6 start.
First, some history, via USA Today:
• Boston's 0–6 start is their worst since going 0–8 to open the season in 1945, back when they were playing without Ted Williams and others because they were off fighting in World War II.
• No American League team has ever made the playoffs after an 0–6 start.
• Of the 58 teams to start 0–6, only seven have finished with a winning record, according to the Elias Sports Bureau. Only two (both in the National League) have made the playoffs. And only one — the 1974 Pirates — have won more than 85 games.
The Yankees visit Boston this weekend — today is Fenway Park's 100th Opening Day, which is pretty neat — and if you think Red Sox Nation is panicked after an 0–6 start, imagine if that extends to 0–7, or 0–8, or — can you imagine? — 0–9, against the Yankees of all teams. Writes Was Watching, keenly aware of not just October 2004 but also how the Sox were thought to be finished earlier that summer: "[H]ow important is it for the Yankees to keep the Red Sox down on the ground with New York's foot clamped on Boston's throat over the next three games where these two teams meet up? How terrible would it be for the Yankees, say, if the Red Sox light up Mr. "I can't throw ninety" Hughes and romp over New York in their home opener at Fenway today?"
And that's the thing: Should the Sox get their first win this weekend, and especially if they win today, the pressure will start to subside and the panic level will dip. If they win the series, it'll dip even further. A baseball season, after all, is full of streaks, and the Red Sox are certainly better than they've played through the first two series. There is, obviously, a ton of baseball left to be played, and come August, there's a good chance we'll look back and laugh at how much was made over six games in April. Having said that, it sure is fun to see Red Sox Nation sweat so soon after winning the 2010–11 off-season. Dan Shaughnessy's even trying to invent (jokingly, we assume) a new curse in the Globe today, tied to John Henry's purchase of Liverpool FC. (He calls it the Curse of Roy Hodgson.) Seriously, enjoy this kind of thing while you can.
And now, just because, here's Alec Baldwin and John Krasinski talking smack about each other's teams in a new commercial for New Era. Team Baldwin all the way.