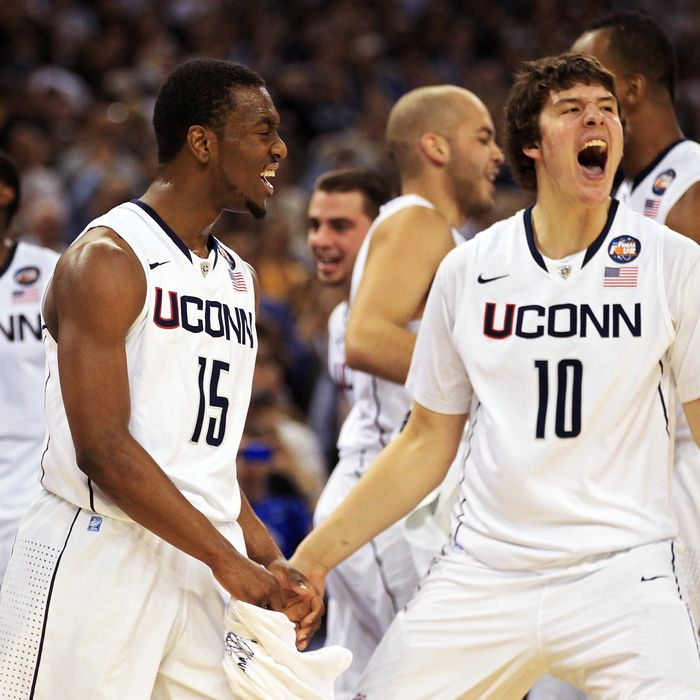 Photo: Streeter Lecka/2011 Getty Images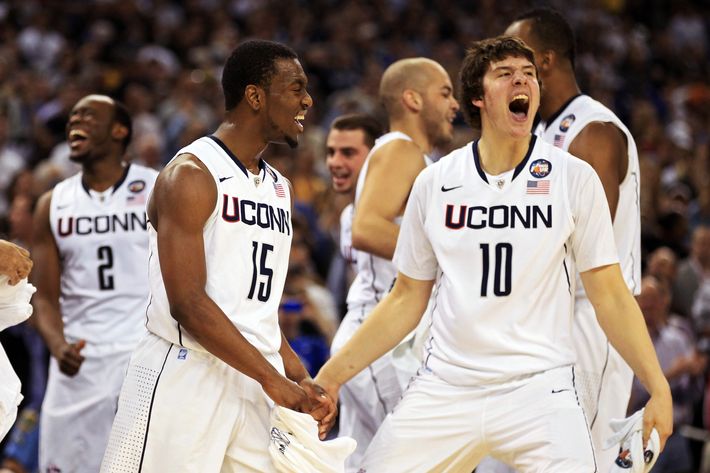 You may remember the NCAA Tournament: It ended Monday. It was fun, until the end. Anyway, you also may remember our NCAA Tourney Pool and that first prize in the pool was a free post on this here site. Last year, unfortunately, someone on staff won it, but not this year: This year's winner was Jonathan Thrope, who, not surprisingly, was a UConn fan. So here is his free post. We told him he could write about whatever he wanted. This is what he wrote. By the way, if you dare, check and see how you did in the final standings. Anyway, take it away, Jonathan!
Why couldn't New York Magazine just give me a wad of cash? Or a free magazine subscription? Or a spot on the lower left-hand corner of the "Approval Matrix"? Instead, I got a blog post for winning the NCAA bracket pool, with no direction whatsoever on what to write. I was like the Butler basketball team: The ball was in my court, but I had absolutely no idea what to do with it.
And so I decided to do as the Connecticut Huskies have done all year and fell back on Kemba. In a matter of months, Kemba Walker made Jim Calhoun appear to be 40 and healthy, Jeremy Lamb seem like a lottery pick, and Gary McGhee of Pitt look like a fool. He carried a team — and my bracket — to exceedingly improbable victories and helped the state of Connecticut, women ages 50 to 70 included, move on from the devastating loss by Maya Moore and Co. He may have even ushered in the retirement of Jim and the coronation of Shaka Smart as UConn coach (let's get that rumor going, ASAP).
If college basketball were like college football, then the only relevant story of the week, and maybe the season, would have been the horrid championship game. There would have been nothing else to talk about after a six-week layoff. But in college basketball, the championship game is simply a chance to tie up the loose ends and let Jim Nantz embarrass himself. The stories of the tournament are already set, and they cannot be diminished by the championship, only enhanced. As Will said Tuesday morning, "Connecticut, forced to play on the first day of the Big East Tournament, took a deep sigh and then went out and won eleven games in a row. That's ridiculous." The cringe-worthy championship game does not make it any less ridiculous. Nor does it make VCU's run to the Final Four any less ridiculous, or tiny Butler's improbable return to the final any less ridiculous.
As a fan, I was a little worried coming into this year's college-basketball season, since it was the first time all of the athletes I was watching would be younger than I am. Would something about sports suddenly lose its magic, now that I couldn't look up to the athletes in the same way as I used to? Was it possible to outgrow sports fandom?
Fortunately, Kemba and the Huskies provided a definitive no.