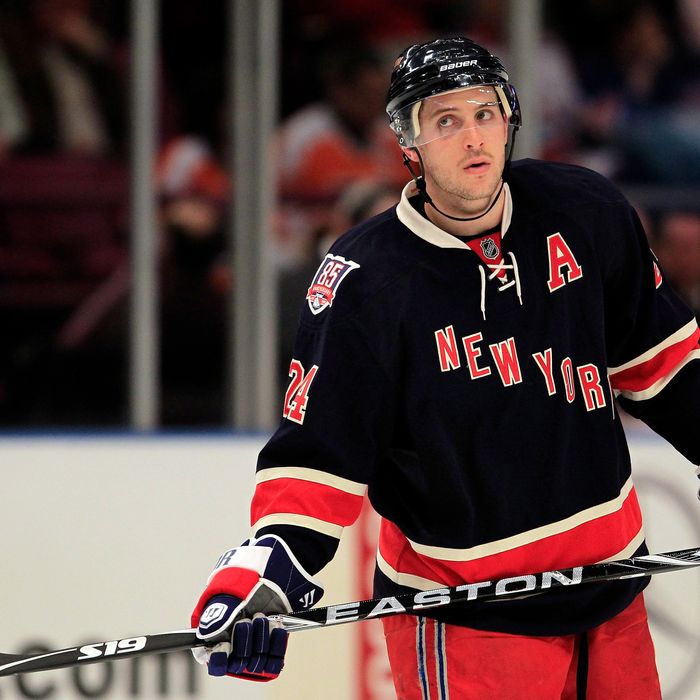 Photo: Chris Trotman/Getty Images/2011 Getty Images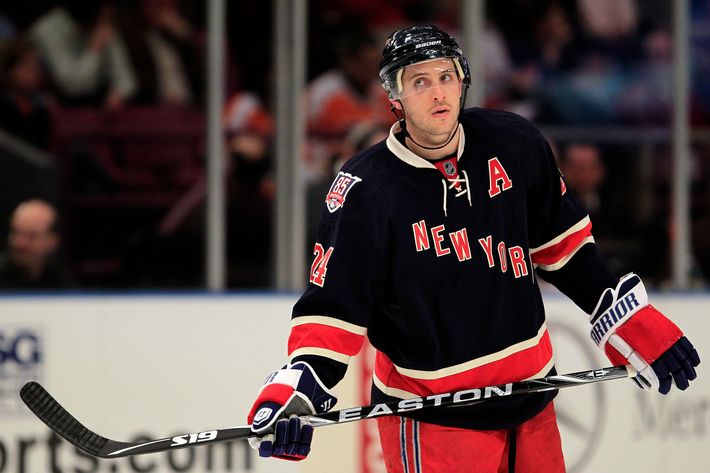 By our math, Rangers fans had about fifteen-and-a-half hours to fully enjoy last night's wild victory over Boston. We hope you didn't waste too many of them by sleeping. Because today their season took another turn — and this time, it's a cruel one. Ryan Callahan — this team's heart and soul and, as far as we're concerned, its future captain — has a broken ankle and will be out indefinitely. In John Tortorella's words, it's a "long-term injury." What have the Rangers done to the hockey gods to deserve this?
When Callahan broke his hand in Pittsburgh earlier in the season, we wrote that Callahan's absence would especially hurt a team that had already suffered its share of injuries. Callahan, we said, "typifies the style of hockey this team plays when it plays its best," and that's just as true three-and-a-half months later, except that now, the Rangers are on the verge of clinching a spot in the playoffs that begin next week. But as John Tortorella himself has said in recent weeks, Callahan's more than a scrappy, shot-blocking, work-in-the-corners hockey player. He's got some skill, too — you recall his pass on the game-tying goal last night, yes? — and by losing him, the Rangers lose their second-leading point scorer. Then there's the effect on Brandon Dubinsky — their leading point scorer — who loses his partner-in-crime on what's been the team's most effective line this year. And this is not a team that can afford to lose much scoring.
Suddenly this headline — Blocking Chara Shots, Rangers Boost Playoff Chances — seems so, so cruel. One of those shots, we now know, broke Callahan's ankle. It's the inevitible result of such a block-happy style of play, we suppose. If you're up for it, you can watch the shot here at the 4:25 mark here:
And so now the Rangers have no choice but to move forward. Their chances of making the playoffs are still excellent — 98 percent, according to hockey-reference.com — but this is a pretty devastating blow, nonetheless. Chris Drury is skating again, but has no timetable for a return. And John Tortorella says that the Rangers will use Matt Gilroy at right wing on Thursday. (He played forward before shifting to defense, and because of a short bench, played the wing in a game earlier this year.) Needless to say, the timing really couldn't be worse to try that kind of thing.
Having said that, the Rangers were a respectable 10-7-1 with Callahan out with his wrist injury. Still, we'll ask the question again: What did the Rangers do to the hockey gods to deserve this?